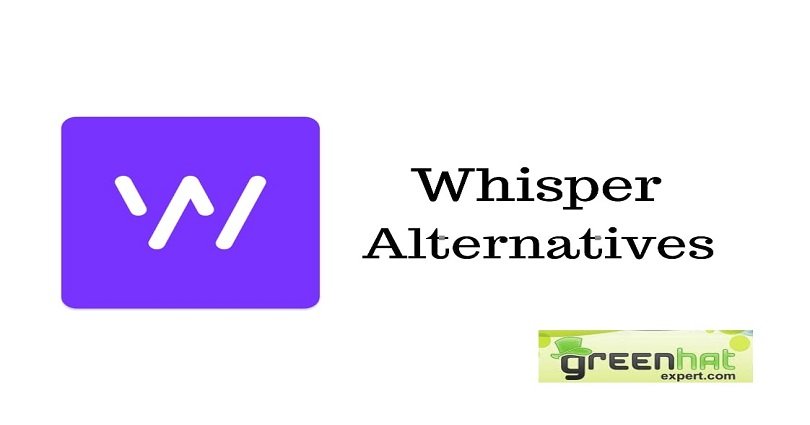 Privacy is a major concern that people are facing. In that regard, anonymous texting apps are ruling the market. Apps Like Whisper and several others are easily available for you to pick from. However, if you are looking for an alternative, you have come to the ideal place. This article has come up with apps like Whisper that you have been searching for all this while. Without further ado, let's just kick off.
Even before we start off looking for Whisper alternatives, one needs to address certain relevant quarries. What is the whisper app all about? How does it help retain privacy? And many such questions might be hovering over your head at the moment. Hence, keep reading each piece of this article to get answers to all such questions.
The Ultimate Guide To Whisper Alternatives
All of us are mostly looking for someone to share our thoughts with a trusted person. But, what is the recourse if you lack a trusted person? Well, you do have a source of reliance. Technology has its different set of charm and similarly, Apps Like Whisper deserves a true credit in this regard. These applications help you prevent yourself from disclosing your identity on the internet. Whisper is one such social media app that facilitates sharing views in complete anonymity. As a user, your identity remains hidden. Upon joining, you are assigned a pet name that is displayed to other users operating the platform.
However, today, there are several other applications that facilitate the same purpose. Be it from sharing grievances to the deepest and darkest of secrets, all sorts of gossip entails such platforms. People being in use of such platforms have claimed to lead a happier and stress free life.
Though the platform is meant to be used by adults, even kids have been in the practice of its usage. To give an overview, it seems to be a source of therapeutic entertainment for most. Having said that, though the claims of such platforms emphasize on anonymity, there still lies a scope for doubt. Throughout this piece, we would look at each aspect specifically.
You Might Like:
Learn About The Alternatives
Whisper's claims have been put to question several times in regard to privacy concern and handling of user data. Owing to this fact, some of the users failed to stick with the service of the platform. Thus, this created a demand for alternatives to the whisper application. And here we are, helping our readers cease their search. Some of the best alternatives and their specific features remain enumerated henceforth:
Connected2.me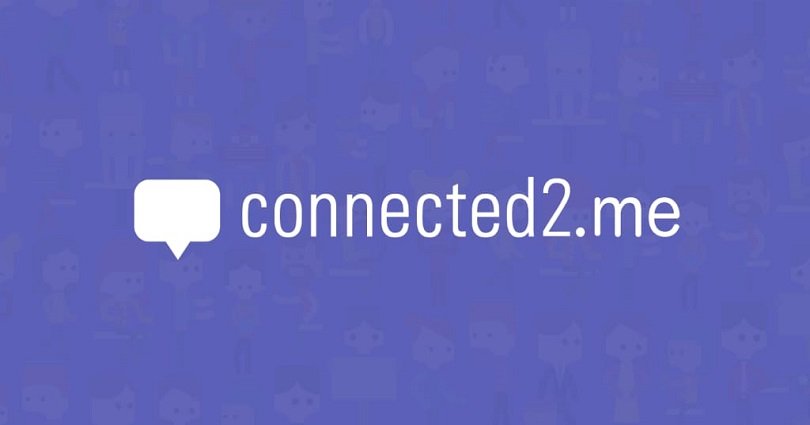 Through this application, connecting with people globally is not much of a hectic job. The functionality of this application is somewhat similar to that of whisper. Creating a profile is easy and hassle-free. All that you need is certain personal information, which again is your call to provide it or not. The uniqueness of the application is that it gives its users the privilege to pick people they wish to interact with. All that you need to do is send a follow request to respective users and wait for acceptance.
Also, you have the option to link other social media platforms to your account. With this, you can connect with your friends anonymously and also with random people. All such hidden secrets that you ever wished to share can now be possible. With a nickname accredited to you on joining the platform, you are all good to go.
Moco
This application too resembles that of whisper and its functionality. As a user, you get to connect with people from all different corners of the globe. Keeping your identity hidden is the ultimate priority that the platform focuses on. Just like any other anonymous application, you are allotted a specific username that is not your real identity.
The one ultimate safeguard that the app facilitates is that you can either opt for a private or public profile. Total improvisations can be made to your profile as per your preferences. One can not only privately interact in the platform but can also play games too. Facilities are available for you to join already existing chat rooms or even create a personalised one. You can add people without any restrictive limit. Thus, this is one option you can add to your list of alternatives.
Babbles
Babbles is nothing but a social media application meant for anonymous interactions. This is ideally meant for those who fear being judged. This application is more of a value adder interface rather than just entertainment purpose. Any opinion, confession, grievances that you behold can well be vented out through this platform.
The interface has witnessed quite some popularity and the download figures on playstore evidently shows that. To add an element of fun, the platform entails the feature of adding stories on one's profile. Also, you get to view stories that other users have put up and react to the same by using emoticons. It is completely safe to use and deserves your attention. Most people have been in the use of this application too as an alternative to whisper.
Spout
The name of this application is interesting in itself. Its users are often regarded as spouters. Isn't that interesting? Well, as interesting the name might seem to you, likewise is its features. Like any other option, this one does not require any formal procedure for establishing you as a user. All you need to do is download the relevant application and install it to get going on the platform.
As a matter of care, it is only meant for use by adults in specific. Any one below the age of 18 years has no job to do as per the guidelines. The platform enables its users to connect with people based on certain categories such as interests, location etc. Therefore, you can for sure give it a try.
This particular platform was made with the intention of spreading positivity in the society through people to people. There are many things in life that you want to confess about another person but are restricted due to some reason or the other. This platform is therefore your rescue when faced with similar situations.
Without having to reveal your identity, you can put forth your feelings for a particular person. You might be an admirer or some demotivator, but confessing is important. Your account is completely under control while using this application. Improvisations can be made to the settings to keep away from unnecessary crowds and connect with relevant people.
Also, upon receiving negative comments, you can choose to block a particular user from having access to you. Negativity tends to spoil the whole purpose of the interface and thus, appropriate measures can be taken.
Reddit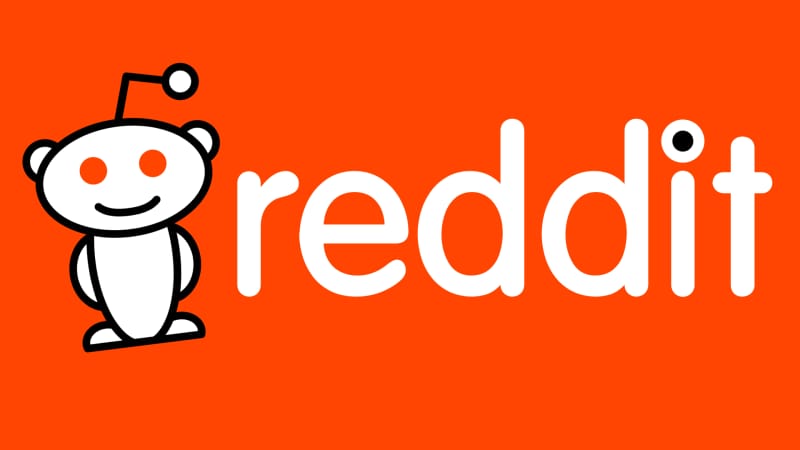 As an alternative to whisper, this application stands legit to its utility. This interface needs no introduction as it mostly lies all over the net. Almost all people have been on Reddit once or the other. Looking for secret discussions? Reddit is your go-to. It does not require you to reveal your identity on entering into discussions. All that you need to do is create a profile for yourself to access the platform. Upon successful completion, you are all geared up to enter into chat rooms
With its user-friendly mode of conduct, it has attracted many anonymous users towards itself. Thus, keeping its utility in mind, do not forget to give it a try as an alternative to whisper.
Steam
This is a great alternative to whisper and definitely deserves to be on the list. To date, the interface has about 50 million users to its credit. It is an anonymous application meant for individuals to connect online. The purpose of the application is both recreational as well as informational. The primary functionality is recreation and one can play games (such as Sims 4 & COD) on the platform. Either you can indulge in games uploaded by other users and connect with them or, you can upload your own. As per convenience, you can play games and communicate with your gaming team members at the same time. Hence, log into the play store and get your steam account right away. It is completely free of cost and needs no monetary compensation.
Chatous
Talking about another alternative in the field of anonymous connectivity. Chatous too, you get to connect with people worldwide. All its features contribute to the application being worth giving a try. Just like other platforms, this resembles the feature of chat box joining. You can either join or create your own chat box and add people you want to interact with. But, the difference lies in the ultimate extent of privacy that it offers.
You would be delighted to know that your messages tend to be deleted from the platform after a specific point of time. Also, the areas of interest are specifically segregated for people to pick the ones they are interested in. As a user, you will not be entitled to anything unnecessary in the platform.
Stranger Chat
The purpose of this application is sheer entertainment and fun. It is an anonymous social media platform where the users can chat with any random person. You are most likely to find a friend based on similar interests. The primary objective of the platform is privacy and hence, the chats do not remain on the platform for long.
Also, logging into the platform is not an essentiality to have access to its services. It is completely user-friendly and can help you revive your mood when low. Hence, if you are out in search of some random company on the internet, this is your go-to. Without having to worry about being abused at the hands of cyberbullying, you can freely reach out to people.
Jodle
Jodle definitely deserves to be in the list of alternatives. It is potentially competent to treat it as an alternative to whisper. This application is specifically meant to meet local needs. You can connect with people residing nearby your area of operation. Its reach out is not on the global scale but still possesses enough features to catch your attention. Any issues cropping up in the locality that needs an electoral activity can be undertaken via this application. With your identity preserved from any interference, you can keep yourself updated on the happenings in and around your region. Sharing media and other content is something that can be initiated through the platform. Thus, if you wish to connect locally, this is perhaps a great option to check out.
You must have heard about it. Well, this is one such platform that is widely in use in the present era. You need not portray your actual identity to other users. Instead, you can enrich your knowledge base by adopting the method of sharing. A Lot of people get answers to the most difficult and controversial questions. This platform is a bit distinctive from the others in the list of alternatives.
Complete anonymity is not a usual part of the platform. However, you, as a user, have the opportunity to prevent your identity from being revealed. Certain sensitive issues that might end up creating problems at your end, you can do away with those. Having said that, if you have not been a part of quora so far, do try it out.
Rooit
Rooit too falls into the list of alternatives to Apps Like Whisper. Unlike all others mentioned in the list, a bot is your friend on this platform. Yes, you read that right. The 'dear diary' chat room facilitates this feature where you get to share the secrets that you are hesitant about. Also, other chat rooms are available for you to join in as per your preference of topics.
Entertaining games are available in the application for you to grab your hands on some recreation. Apart from that, anonymous discussions for fun or information are always there for you. It is completely free of cost for you to download and install the same. As of now, about four thousand users are a part of the platform and there are many more to come. Hence, you can definitely try and be one of them.
Yik Yak
This variant also acts as an alternative and is operative for both android and IOS systems. The only bothering point about it is that it connects to people within a distance of 5 miles. Its reach out is not in the global sphere. All you need to do is upvote the feed to connect to people and their content.
The application is still existing in the market but has somewhat lost its popularity. Ever since the peek feature has been discontinued from the platform, its users have moved to other platforms. However, such petty issues canot bar the utility of the interface from prevailing. You can still continue to discuss threads on the platform. You can still give it a try.
MeetMe
As the name in itself suggests that it enables you to meet people virtually. Even on hiding your true identity from disclosing, you get to make friends on MeetMe. Approaching random people on the platform is not a scary thing to do. Instead, make friends and put up challenges to play entertaining games and increase your connections.
All other facilities such as video calling, messaging and streaming favourite content can be conducted via the platform. It might not be a very socially active application but it deserves the right treatment. The utility of the application is high in terms of recreation and entertainment. Thus, one cannot overlook its potentials and is therefore added to the list.
Wut
Wut is a messaging platform and does not rely on complete anonymity. The drop down push notification is the key to using this application. No as such news feed feature is a part of this application unlike whisper and similar others. The semi-anonymity feature lies in its sign up process. It requires your social media account (facebook) credentials to start off.
Hardly does it require you to open the application. It is only when you need to send in a message to another user that you need to open the application. It is highly convenient for usage. Thus, this application too has been enumerated in the list of alternatives you are looking out for.
Conclusion
To come to a concluding point, the alternatives to Apps Like Whisper have been provided to you. With this, your search must have come to end with proper answers to all your queries. But before putting an end to all, there are certain aspects that require equal attention.
The technological advancements and internet has done more good to society and even to you as an individual. But we should equally look into the extent of safety and privacy. All the above mentioned alternatives claim to be anonymous but the dark web has all of your data inputs.
Hence, on that note, do not forget to take necessary precaution even while ruling on the internet.
Arsalan Rauf is an entrepreneur, freelancer, creative writer, and also a fountainhead of Green Hat Expert. Additionally, he is also an eminent researcher of Blogging, SEO, Internet Marketing, Social Media, premium accounts, codes, links, tips and tricks, etc.