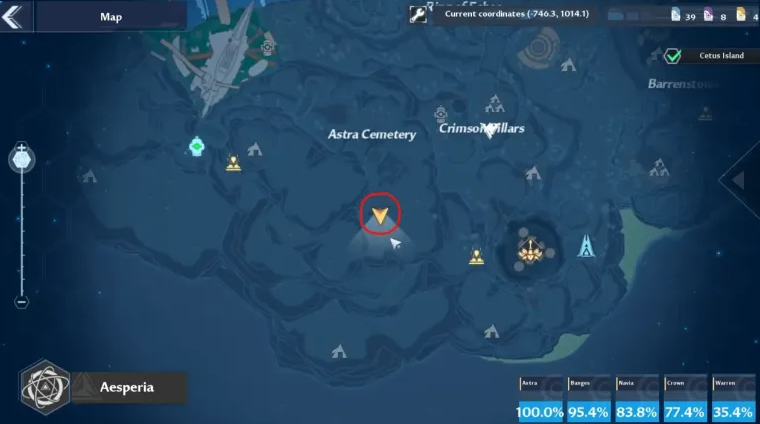 Tower of Fantasy is replete with bosses that you can slay for drops.
The bosses in the game are Bloodspine, Bohm the Giant, Deekin the Lunatic, and so on.
Some bosses contain rare drops which can be merged with other items to create something.
However, rare drops can have a drop rate of 1% and below.
Therefore, it may take multiple hours to get the drop that you want.
In Tower of Fantasy, a boss that you can defeat is Vulgraf the Terrible.
You will have to defeat it in order to get a drop or for a mission.
However, you might not have any idea or know how to find them.
In this post, I will guide you on the location of Vulgraf the Terrible in Tower of Fantasy so that you can farm them for drops.
Vulgraf the Terrible location in Tower of Fantasy
Vulgraf the Terrible location in Tower of Fantasy
South of Astra Cemetery (-746.3, 1014.1).
Vulgraf the Terrible is another Hyena in the game with white spiky hair and a black mask.
This character wields a couple of double-edged steel blades.
You can find it walking around in the Hyena cam south of Astra Cemetery.
Vulgraf can be found standing under a steel tent in the camp.
Hyena thugs and elites are also moving around in the same area.
As Vulgraf is a Hyena that is why it is easy to defeat.
After defeating him, you'll receive the "Vulgraf the Terrible" achievement.
As a reward, you'll also get EXP.
What's Next
Vharm the Sly Location in Tower of Fantasy
Enom the Bullseye Location in Tower of Fantasy
Lyme the Swindler Location in Tower of Fantasy
Arsalan Rauf is an entrepreneur, freelancer, creative writer, and also a fountainhead of Green Hat Expert. Additionally, he is also an eminent researcher of Blogging, SEO, Internet Marketing, Social Media, premium accounts, codes, links, tips and tricks, etc.