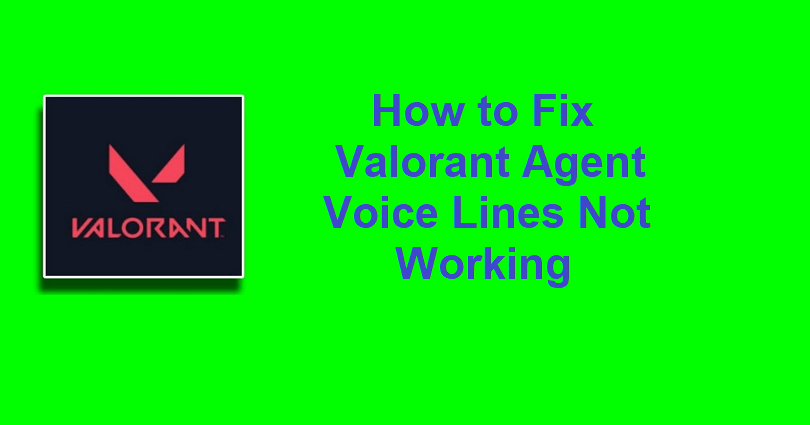 Valorant is a competitive 5v5 tactical shooter where users are allowed to display their skills as well as style on a global level.
The game is replete with rounds of attack and defense, need quick thinking and sharp gunplay.
Players can use different game modes such as Competitive, Unranked, Deathmatch, and Spike Rush.
The game enables the players to select agents with unique abilities that can boost the gameplay and come up with creative strategies.
Each map is a playground for displaying individual as well as team skills, creating great moments.
In this article, I will guide you on how to fix the Valorant agent voice lines not working or if you can't hear them.
How to Fix Valorant Agent Voice Lines Not Working
To fix the Valorant Agent Voice Lines Not Working, the first thing you need to do is to update your audio drivers.
Apart from that, you can also try to delete the "xaudio2_9redist" .dll file or update the language of the game.
Solution 1: Update your audio drivers
Use the windows search to find "Device Manager" and open it.
Expand "Sound, video, and game controllers".
Right-click on each audio device and select "Update driver" to update every driver.
After updating the drivers, launch Valorant.
Solution 2: Delete "xaudio2_9redist"
Go to the Valorant folder (e.g. C:\Riot Games\VALORANT\live\Engine\Binaries\ThirdParty\Windows\XAudio2_9\x64).
Delete the "xaudio2_9redist" .dll file from the folder.
Open Valorant and download the new patch.
Solution 3: Change the game's language
Go to the Riot Client and log in to your account.
Choose "Valorant" and hit the profile icon.
Select "Settings" and select another language under "Game Language" and choose a new language.
Open Valorant, exit it, return to the original language, and launch the game once again.
What's Next
How to Fix "User Mode Service" High CPU Error in Valorant Vanguard
How to Fix Valorant Updating Stuck at 0%
Free Valorant Accounts with Skins
Arsalan Rauf is an entrepreneur, freelancer, creative writer, and also a fountainhead of Green Hat Expert. Additionally, he is also an eminent researcher of Blogging, SEO, Internet Marketing, Social Media, premium accounts, codes, links, tips and tricks, etc.