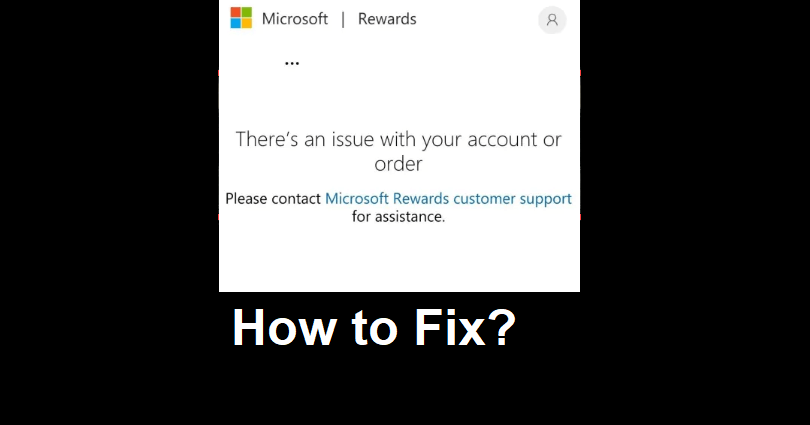 Microsoft Rewards is a program that you can use to earn rewards by performing different activities.
You need to register to get access to a personalized dashboard, you can complete offers and keep the track of point balance.
After that, you can use these points to redeem gift cards and other items. It can also be used for donation.
There are different methods that can be used to earn points such as performing search on Bing, shopping at MS and so on.
By using Microsoft rewards, you can either get reward or making a donation to do a good job.
In this article, I will tell you how to fix "There is an issue with your account or order" on Microsoft Rewards for Bing.
How to fix "There is an issue with your account or order" on Microsoft Rewards
To fix "There is an issue with your account or order" on Microsoft Rewards, the best way is to use a different phone number for verification purposes.
You can also use Bing app in order to redeem a reward or contact Microsoft Rewards customer support to get help.
Solution 1: Change your phone number
In order to send a verification code, use a different phone number.
You should use a mobile phone or landline number rather than a VoIP phone number.
You can also choose the option to call you rather than texting you and provide your home number.
Solution 2: Redeem rewards on the Bing app
Go to the App Store or Google Play Store to download the Bing app.
Open the Bing app and use your Microsoft account to log in.
Visit Microsoft Rewards and redeem a reward.
Solution 3: Contact Microsoft Rewards customer support
Visit this link: https://rewards.bing.com/support.
Enter the title of the problem and add your information.
Tell them that you're not able to redeem rewards.
Submit the request and wait to get their response, the waiting duration can be 24 hours for Microsoft to respond to you.
What's Next
How to Fix Sourcetree Not Starting on Windows
How to Fix "This unlicensed Adobe app will be disabled soon"
How to Fix "The email you provided is not supported" in ChatGPT
Arsalan Rauf is an entrepreneur, freelancer, creative writer, and also a fountainhead of Green Hat Expert. Additionally, he is also an eminent researcher of Blogging, SEO, Internet Marketing, Social Media, premium accounts, codes, links, tips and tricks, etc.