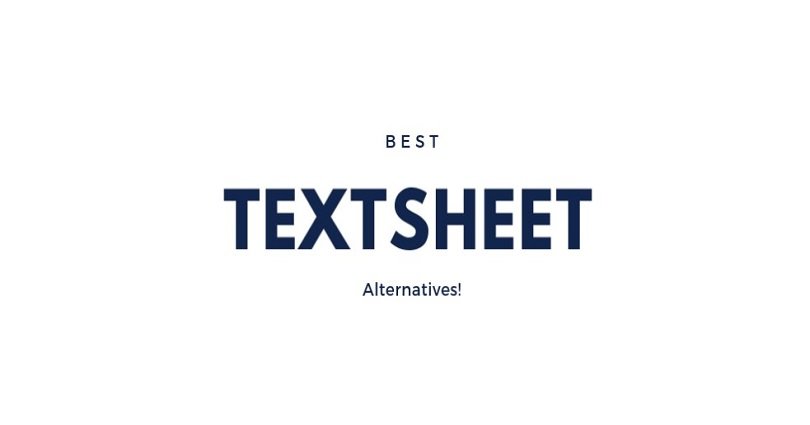 6 Best Textsheet Alternative sites for Study in 2023
Textsheet Alternative: It was one of the best online educational sites for students. Their aim was to give answers to the queries of school and college projects, assignments and home-works. So, it was all in all for the students.
Unluckily, Textsheet is not working because it has been shut down. This is an awful news for the students. It was one of the necessary websites for students to get over their studies related problems.
What happened to Textsheet / Why Textsheet is not working:
Textsheet used to give answers and solutions to problems online. Their system was providing these solutions to the students with the help of Chegg API, whenever they write the link/URL of the problem in the search engine of Textsheet.
Therefore, Chegg has claimed the copyright and this server went out of business. It has been brought down by DMCA due to the violation of copyrights. So, Chegg has put an end to this site for good.
Since this site has been blocked, I have found Alternative to Textsheet for students. These Textsheet Alternatives will also allow you to find home-works, textbooks, assignments and studies material.
6 Best Textsheet Alternatives for Students :
Slader
Course Hero
Studylib (Study Library)
Chegg
PaperHelp
SparkNotes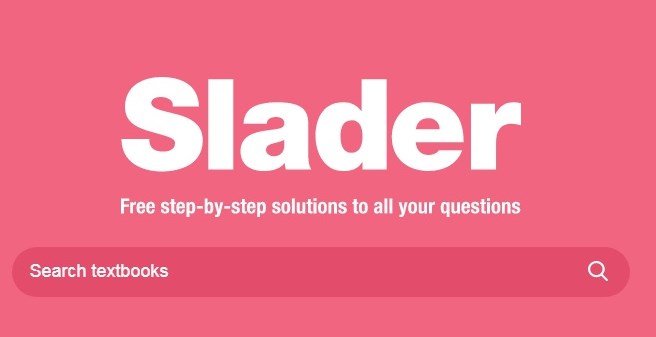 Slader is a famous site among the students of United States. This website provides step by step guide for your questions/queries and answers them with the help of a number of textbooks with complete clarification. The quality of the content is improving by and by and they are expanding the college-level solutions to help the students.
"We know what it's like to get stuck on a homework problem. We've been there before. Slader is an independent website supported by millions of students and contributors from all across the globe. We're here to help you succeed and get unstuck once and for all" – Slader.
Slader will help you to get answers for every age of students. It includes the student from middle school to the higher level of college. It is easy to find the answers on this site.
The students have to scan the barcode of the textbooks or type the title of the books. After doing so, it will bring the relevant answers to your queries.
Slader is free of cost, it means that you can use it free. You will come across ads. Do not worry you can also get the subscription to get rid of the ads @ 1.99$.
You can Find Textbook for many subjects:
SCIENCE SUBJECTS
Physiology
Anatomy
Chemistry
Biology
Physics
Organic Chemistry
Physical Science
Earth Science
MATH RELATED SOLUTIONS
Linear Algebra
Statistics & Probability
Geometry
Algebra
Pre-Algebra
Integrated Math
Trigonometry
Differential Equations
Precalculus
Middle School Math
Advanced Mathematics
Algebra 2
Calculus
College Algebra
OTHER
Spanish
European History
World History
US History
Economics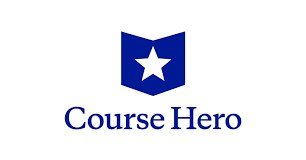 Course Hero is another Textsheet Alternative and an ideal platform for viewing and downloading study material. They state that they have more than 25 millions of course-specific studies material on their site.
The site makes it easy for you to find notes, answers to queries, and courses. The filters are available to find whatever you want. The students can get what they want by typing the subject or book name or school name.
In addition, you can filter the documents by question, study documents and course.
Course Hero also provides the chance of getting paid. It means that you can earn money by referring it to your dear ones or uploading documents. The tutor help is also available for 24/7. It is ideal for students regardless of the time zones.
Helpful Guide: Course Hero Accounts Free
As they quote:
"Course Hero is an online learning platform where you can access over 25 million course-specific study resources contributed by a community of students and educators. You'll find practice problems, study guides, videos, class notes, and step-by-step explanations for every subject you're studying — from economics to literature, biology to history, accounting to psychology, and everything in between. We help you quickly find what you need so you can learn deeply"- Course Hero.
It allows you to download documents. In order to perform this task, you have to make sure that you sign in before downloading any book or study material.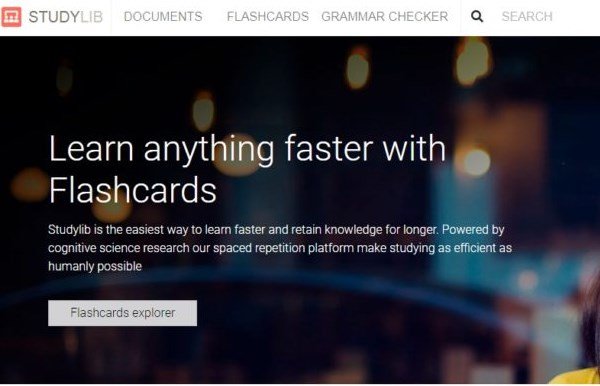 Studylib is another alternative to Textsheet. It has a wide range of homework solutions and solved assignments for students. This website allows the users to store and download relevant documents free of cost. Furthermore, you can also share notes with your friends and dear ones.
It is one of the ideal choices to get your assignments in shape and learn about your subjects in detail. This website offers subject matter for different subjects such as Business, Science, Math, Social Science, Engineering, Arts, Technology, Humanities, History and so on. The homepage of the site is user-friendly, you can also see the trending documents to know the most searchable content.
Additionally, the user can also upload papers and documents from their account after signing up. Download the documents for free from the home page of the site.
Upload the useful documents which can be used by other students. You can upload them free of cost and it will help other students.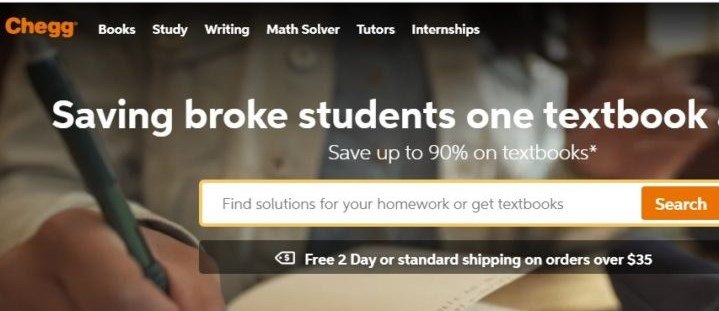 Chegg is one of the top textsheet alternatives and it is the reason why text sheet is not working or shutdown on the web. This one is my favorite one. The company of Chegg has been in business for 20 years.
Helpful Guide: Free Chegg Accounts
Chegg is replete with answers and solutions to your problems. The experts are also available to help you if you are unable to complete your homework or assignment. It is possible to get help in your homework in a jiffy.
Chegg app is also available on the Google play store and apple store.
Chegg can help you with more than 80 subjects and courses and they cover the toughest courses and assignments too. There is a list of solutions to subjects including Maths, Business, Chemistry, and Engineering and so on.
The problem is you have to sign up and purchase the subscription, it can be a difficult task for you if you are a student.
The membership costs 14.95$ per month. If you want to get membership for videos as well it will cost 30$ per month. In addition, it also offers Chegg trial version in which you can get 30 minutes services for free.
You have to switch off the renewal if you do not want to renew the subscription. Do it at least 24 hours prior to the expiration.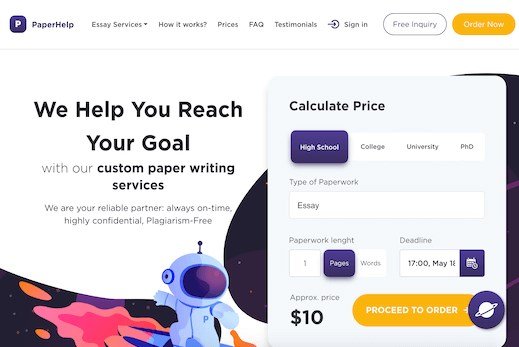 Paperhelp is an outstanding Textsheet alternative. It has been in business since 2008 and they have been helping the students to overcome challenging tasks, homework and assignments.
This site has made the lives of students more comfortable who wanted to study and wanted to write a research paper.
This site is a jack of all trades, it will help you regardless of your position. It does not matter whether you are in high school, college or Ph.D student. Paperhelp also respects the privacy of the members and all the work will be confidential.
As they quote:
"By using PaperHelp, you save something very valuable — TIME Spend it for what you need by getting quality papers over the semesters"- PaperHelp.
All the ordered research papers will be reached at your doorsteps. The writing services offered by Paperhelp start from 10$ and can lead to 24$ per page. If you want to get online help for writing, it will save you up to 10% on orders ranges from 500-1000$.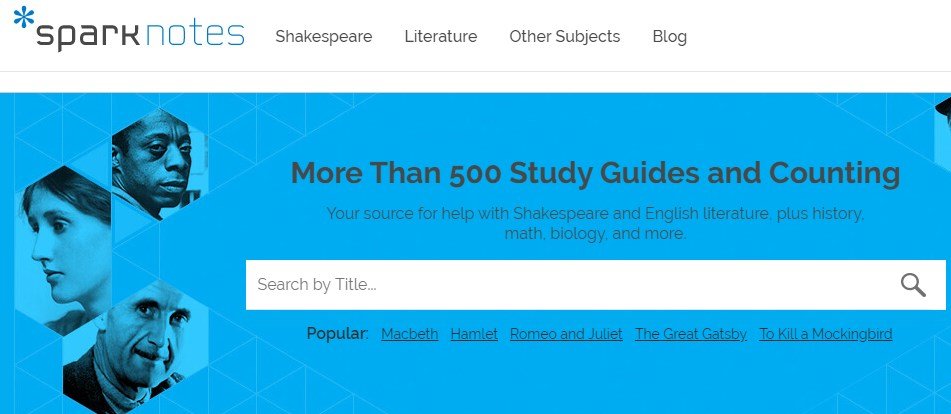 The name of Spark Notes indicates that this site provides lesson notes for a number of courses. These notes are available for a number of school projects. It came into existence in 1999 and in 2001, Barnes and Noble acquired it.
Spark Notes offers an online platform for students to purchase books as well as test preparation services. In addition, it also allows the American students to get over standardized tests including SAT.
As they quoted:
"The most comprehensive, accurate, and useful guides to classic and contemporary lit on the internet. Whether you're studying Hamlet or Hunger Games, we'll make sure you get a Big Idea"- SparkNotes.
The application of SparkNotes is available on both play stores including Google and Apple store. It means that you can get it on your android as well as on iOS devices.
It is replete with a number of subjects including:
Math and Science
Biology
Computer Science
Math
Chemistry
Health
Physics
Social Science
Biography
History
Psychology
U.S. Government And Politics
Economics
Philosophy
Sociology
Written Works
Drama
Poetry
Film
Short Stories
Final Words on Textsheet.com Alternatives
I have already told the main reason for shut down of Textsheet and that is why I have written this helpful guide on alternatives of Textsheet.
If you are going through this post, it means that you are a student and looking for a solution to your problems. So, this guide is a perfect answer to your problem where you get Textsheet Chegg replacement.
In my opinion, you should consider using Studylib and Sladder because they are top free alternatives to Textsheet.
If you need any expert help for your assignment or homework, you need to consider Chegg membership.
Arsalan Rauf is an entrepreneur, freelancer, creative writer, and also a fountainhead of Green Hat Expert. Additionally, he is also an eminent researcher of Blogging, SEO, Internet Marketing, Social Media, premium accounts, codes, links, tips and tricks, etc.