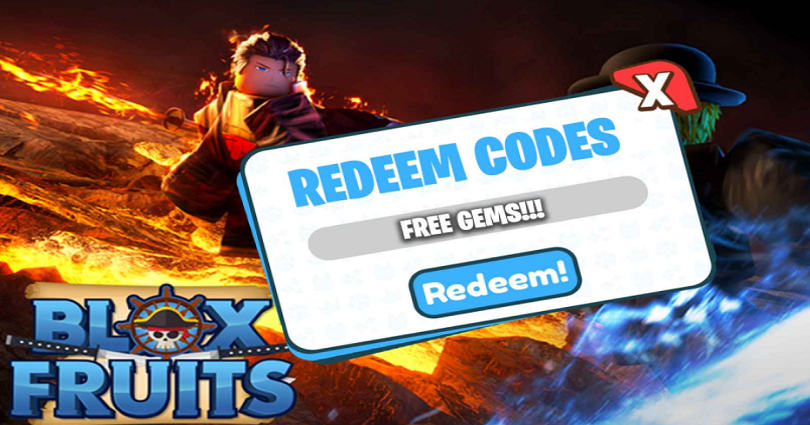 In Blox Fruits, you can become a powerful player as well as a master swordsman by training.
You can choose to fight powerful boss or battle against hard enemies while sailing across the ocean.
Fruits will spawn on the map on hourly basis and despawn after 20.
The Blox Fruits Dealer will sell fruits every 4 hours and also restocks random fruits every 4 hours too.
The game contains more than 5 billion visits and has 3 million favorites.
You can also redeem Blox Fruits codes in-game to get stat points reset or an experience boost.
This post has Roblox Blox Fruits codes, how to redeem them, and how to get them.
How to redeem Blox Fruits codes
Here's a step by step guide on how to redeem Blox Fruits codes:
Firstly, play Blox Fruits on Roblox.
Now, click on the Twitter logo above the compass.
Enter the code that you want to redeem.
Lastly, click on "Try" to redeem the code.
You need to remember that some codes will expire after some time.
Therefore, you need to get new codes instead of the old ones.
Roblox Blox Fruits codes
Here is a list of Roblox Blox Fruits codes (filtered from newest to oldest):
UPD16 – 20 mins of double experience
1MLIKES_RESET – stat points reset
2BILLION – 20 mins of double experience
RESET_5B
EXP_5B
UPD14
FRIDAY22
100M
NEWWORLDSOON
PLZREFUNDSTATS
1BILLION – 2 hours of double experience
XMASEXP
XMASRESET
POINTSRESET – stat points reset
BIGNEWS – exp boost
UPD15 – 20 mins of double experience
THIRDSEA – stat points reset
SUB2GAMERROBOT_RESET1 – stat points reset
SUB2GAMERROBOT_EXP1 – exp boost
UPDATE11
CONTROL – 15 mins of double experience
UPDATE10
XMAS
Where can I get Blox Fruits codes?
You can get Blox Fruits codes from @BloxFruits , you need to follow them on Twitter.
On their Twitter account, BloxFruits frequently share codes.
They will offer or share codes when there is a big announcement or milestone.
These codes come with an expiry date therefore, it is necessary to use them before their expiration date.
For instance, when the game reached 5 billion visits, they released the codes "RESET_5B" and "EXP_5B".
You need to make sure that you turn on notifications for their tweets by following them on Twitter, tap on the bell icon, and tap on "Tweets".
There is another point to note that you can only turn on the notifications on Twitter while using the mobile app.
What's Next
Good, Aesthetic, and Cute Roblox Usernames
How to Change Your Roblox Background or Theme
Roblox Sonic Speed Simulator Codes
Arsalan Rauf is an entrepreneur, freelancer, creative writer, and also a fountainhead of Green Hat Expert. Additionally, he is also an eminent researcher of Blogging, SEO, Internet Marketing, Social Media, premium accounts, codes, links, tips and tricks, etc.