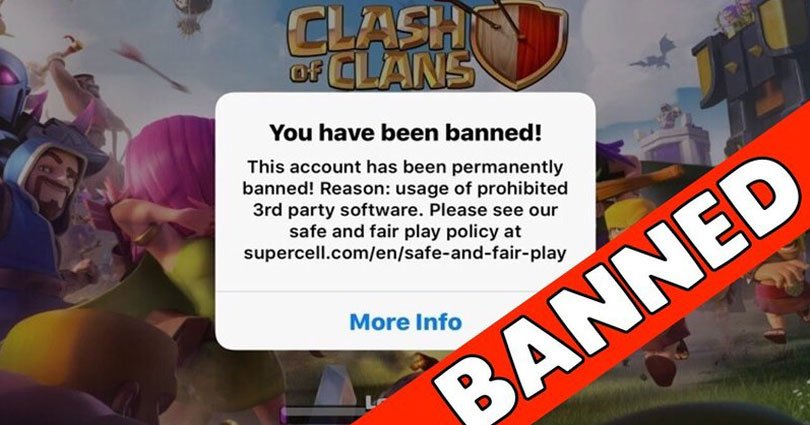 How to Restore the CoC Accounts Banned Permanently or What is the method of Clash of Clans account recovery?
If you have Clash of Clans accounts banned, receive notifications 'You have been banned! We have detected the use of 'mods' or 'bots' on this account 'or something like that, so this post is for you to get the solution.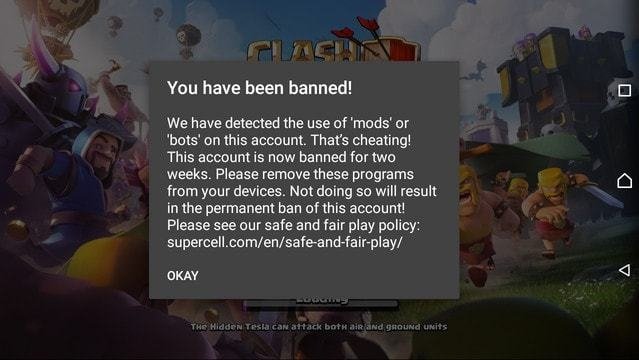 How to Restore the CoC Accounts Banned Permanently or How to unban your clash of clans account?
Obviously, it does not matter where we are we play games. After doing a plenty of struggle and we reach at the highest level with effort and power but you come to know that coc account banned permanently?
Shocking isn't it?
It is evident but what will you like in the word, supercell own 'tap hammer' that we are guilty.
We can not only defend ourselves but also can appeal to get the CoC account back. Well it is not certain. You can get your account back but do not expect something uncertain as well. it is because supercell does not want to open hearts so it is plausible to make a new account and try to start over.
Read more:
Actually, there are a number of reasons that why our CoC account got banned by supercell. It often happens due to the use of boots and mods and some other are using by hook or by crook method or cheating. Use of bad or dirty words in the chat section of Clash of Clans can also become another reason to get banned. If we post explicit pictures then we can also face the music.
So avoiding the reason, there is no harm if you try to get your account back. To get your CoC account back which can be done with the help of appeal. Or request to open the unbanned account by sending an email to:
clashofclans.android@supercell.net or feedback clashofclans@supercell.net consist of:
Name or ID, Townhall, Clan, Exp Level and contain a description of your defense, that you are not cheating or using unfair means (if you have never cheated, but hit the wrong target victims Supercell). Can be filled with any information or details that may make the hearts melt Supercell and want to reopen your account.
This method also answers the people who search for how to contact supercell when banned or my coc account is banned what to do.
Example:
ID: Greenhatexpert
Townhall: 10
Clan: Virtual Dragon
Exp Level: 120
Description: I am not cheating, but getting banned. Something Like That
After submitting the appeal like the above mentioned method, the rest we can leave to the Almighty. Now it is up to supercell whether they want to open your account that is permanently banned. This way does not guarantee that you will get your banned account back or recover your permanently banned coc account. But there are a number of clashers who have got their account back. Perhaps the law of destiny applies here.
If you have anything to share about it do not hesitate to leave your comment to help others.
Do not forget to share this post.
Arsalan Rauf is an entrepreneur, freelancer, creative writer, and also a fountainhead of Green Hat Expert. Additionally, he is also an eminent researcher of Blogging, SEO, Internet Marketing, Social Media, premium accounts, codes, links, tips and tricks, etc.