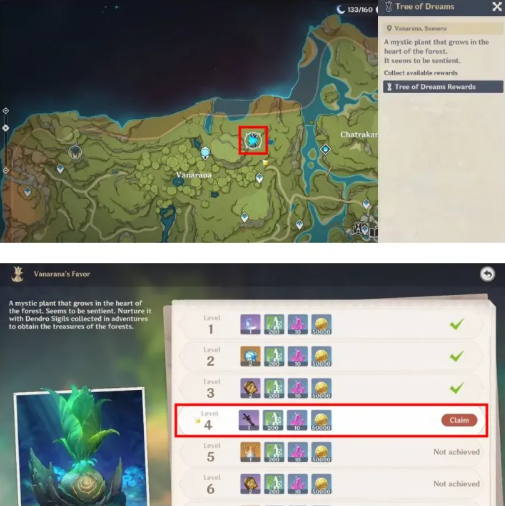 Genshin Impact contains multiple missions/quests that you need to complete for rewards.
The game also contains side quests, cutscenes, stories, and so on.
Some quests may look easy to you, but they are very hard in reality.
For instance, you might not be able to solve a puzzle.
However, the solution to the puzzle is clear.
In other cases, some puzzles or tasks are hard to complete as there are little or no hints for them.
You need to acquire a weapon in the game that is the Midlander Sword Billet.
However, you might not have any idea where to get the weapon.
The reason behind it is that you will not get any directions.
In this post, I will guide you on how to get the Midlander Sword Billet in Genshin Impact.
How to get Midlander Sword Billet in Genshin Impact
Here are the steps on how to get the Midlander Sword Billet in Genshin Impact
Complete Aranyaka Part 2 World and the Trees & Dreams quest.
Play the Vintage Lyre in front of Silapna (if you're not in the "Dreamland").
Go to The Tree of Dreams, Vanarana, and interact with it.
Offer Dendro Sigils.
Select "Rewards".
Claim the "Level 4" reward.
How to craft the Midlander Sword Billet in Genshin Impact
Northlander Sword Billet + 2 Dream Solvents (dropped by weekly bosses).
Dendro Sigils are needed to level up the Tree of Dreams.
They can be acquired by looting chests, doing one-time Domains, and from the Statue of The Seven rewards.
After claiming the "Level 4" reward, you'll receive the Midlander Sword Billet.
You'll also obtain 200 Adventure EXP, 50,000 Mora, and 10 Mystic Enhancement Ore.
To craft the Sapwood Blade, the Midlander Sword Billet is one of the items required for it.
The remaining items include 50 Crystal Chunks, 50 White Iron Chunks, and 500 Mora.
You can interact with a Blacksmith to craft the sword.
Alternatively, each Mystic Enhancement Ore will give 10,000 weapon EXP.
What's Next
Funny Genshin Impact Signatures
How to Get Fruit of Fulfillment in Genshin Impact
How to Clear Vines to Dendroculus in Genshin Impact
Arsalan Rauf is an entrepreneur, freelancer, creative writer, and also a fountainhead of Green Hat Expert. Additionally, he is also an eminent researcher of Blogging, SEO, Internet Marketing, Social Media, premium accounts, codes, links, tips and tricks, etc.