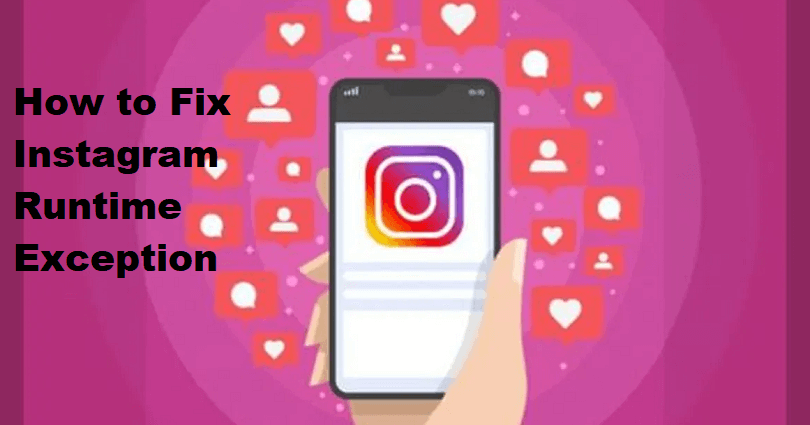 Are you facing an "Instagram" runtime exception error?
Vivo's Wisdom Engine is an engine that manages memory and CPU.
The next part of the error is, "Instagram is experiencing crashes".
Accompanied by, "Please contact Instagram customer service for a solution.
The problem usually affects Android devices including the Vivo phone due to incompatibility issues.
It can also be the result of the latest Instagram update which fails to support a version of a device.
In this article, I will tell you how to fix an Instagram runtime exception by Vivo's Wisdom Engine and when it's experiencing crashes.
What is an Instagram runtime exception?
An Instagram runtime exception occurs when a script is working and the compiler is not checking it.
Since it is not necessary to be inspected by the computer, it is not necessary to be managed in the code.
Consequently, the app crashes unexpectedly and you will be taken to contact Instagram support.
The error message usually occurs on Vivo devices you'll get notified from the Wisdom engine.
If you've recently updated your Vivo device or Instagram and you're facing the runtime exception error, the latest update might be the culprit.
In this case, either Instagram or Vivo will send a new update to fix it.
How to fix Instagram runtime exception
To fix an Instagram runtime exception, the best decision is to clear the app's cache.
You can also update or reinstall or update IG app.
If this does not work, downgrade the Instagram version and download the older version after removing it (works for android users).
If Instagram is down, the only thing you can do is wait for 24-48 hours for it to be back up.
Solution 1: Clear Instagram's cache
For Android Users: Open the Settings app > Apps > Instagram > Storage > Clear Cache.
For iOS Users: Open the Settings app > General > iPhone storage > Instagram > Offload App.
Note: You can uninstall and reinstall the app instead of removing the cache of Instagram (its cache will be cleared automatically and the app will be updated to the latest version too).
Solution 2: Update Instagram
Go to the App Store or Google Play Store.
Search for "Instagram" app.
Tap on "Update" to update it.
Note: If the update is not yet available, you have to wait for one. If the latest update comes with bugs, you will get a new update from IG to fix it.
Solution 3: Download an older version of Instagram
Copy and paste this link into your browser: https://instagram.en.uptodown.com/android/versions.
Download an older version of Instagram.
Install the older version of Instagram and try to use it.
Note: This solution is only for Android users.
What's Next
How to Fix "Video can't be posted" on Instagram
How to Make a Website Like Instagram
How to Fix Invite Collaborator Not Showing on Instagram
Arsalan Rauf is an entrepreneur, freelancer, creative writer, and also a fountainhead of Green Hat Expert. Additionally, he is also an eminent researcher of Blogging, SEO, Internet Marketing, Social Media, premium accounts, codes, links, tips and tricks, etc.