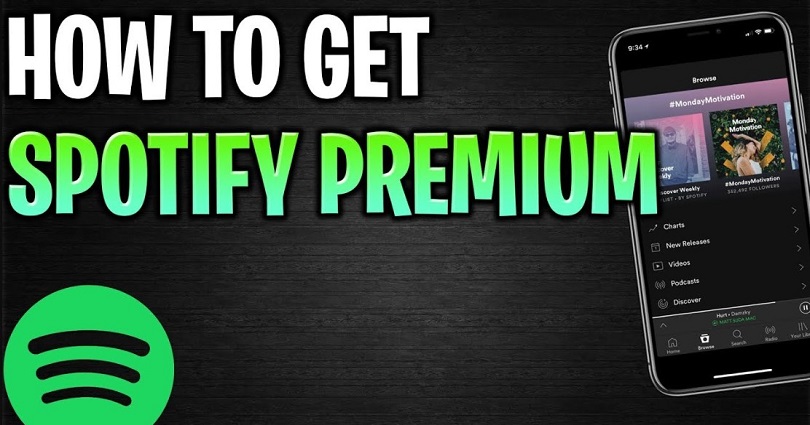 How to Get Free Spotify Premium Forever On Android
In this post, I am going to discuss how to get Spotify premium free on android as well as on windows forever. The premium features of Spotify includes skipping songs without limitation of time, use it without ads while playing songs.
It is a hard nut to crack to buy a spotify premium account due to its high cost. Therefore, I have a modded spotify premium software for android. In addition, it will also show you the ways to get spotify premium free forever on windows.
You have to follow the steps and you do not need any technical knowledge to perform it. It will help you to use spotify premium account without paying money.
Read more:
How to Get Spotify Premium Free Forever On Android / Smartphones
First of all, you need to uninstall the official Spotify application entirely from your Android or Mobile.
Download this modded app on your android:
Log in using a free account. You are good to go! Get ads free experience and you can skip songs without limits!
Go to settings, streaming quality and select extreme so you get 320kbps instead of the crappy speed of 190kbps from the free app.
Having trouble in the installation?
It means that you have not installed any third party application before on your android device. Therefore, you need to enable the installation of apps from unknown sources.
First of all, go into Settings on your Android.
Look for the tabs Applications, Security or Privacy.
You will be able to see the option for Unknown Sources under any of the above tabs. The exact location of the setting depends on your Android version and device.
Toggle the option to enable Unknown Sources.
Now you have successfully enabled the third party app installation to install APK files.
Features of Spotify Modded App:
It blocks visual and audio ads
Unlock spotify connect feature
Enables seeking
A button of seek FWD added to information bar/tablet mod
Repetition is also enabled
Unlocks extreme audio feature
Select any song of your choice
Unlimited shuffle
How to Get Free Spotify Premium On Windows
It is an easy task to get spotify premium on windows Free. There are several methods to make it ads free but you have to go through the host's file to modify it. It will take technical knowledge so I am going to show an easy one.
Step 1: First of all, you go to the store of Google Chrome or Firefox and search the term unblock origin and install it. It is similar to Adblock extension which can block ads everywhere and consumes less CPU power as compared with Adblock plus. In addition, it is also an open source.
Step 2: Now, go to this link, use your free spotify account to login and get the experience of ad free songs along with unlimited skipping of songs.
Method 2: How to Use Spotify Without Ads on Desktop
It is another way to use spotify without ads but it will be possible on the desktop version.
Benefits:
Blocks advertisements in Spotify desktop client
Skip unlimited songs
How does this work?
The objective of this program is to edit the host file that blocks the advertisement requests in the app. When you click 'block advertisements' option, it will create a backup of your existing host file. If you experience any glitch or trouble, just use 'reset hosts file from backup' option to get rid of the issue. In addition, you can also create a normal backup of your host's file by clicking the option 'create hosts file backup'.
RUN AS ADMINISTRATOR -> this step is required to edit the host's file!
What are the Limitations?
You will not get a premium account, the only feature you won't be able to use that is, the offline download on Android, but if you listen to an album and have enough cache memory it will remain in your phone and when you will play it using your data it will not consume your data.
If you listen to Spotify on a chromecast or smart tv, you will see advertisements. Just plug the aux in from your tv to your phone.
In this method, your account can get banned, so it will be a free account so you can create another free Spotify premium. If you want to keep your music or album save just create a playlist and make it public using the desired name. If your account gets banned, sign up for a new account and save the album again.
Free Spotify Premium Android App
There are some users who developed this application. The app provides spotify premium for free. There is an issue with this app that is, it does not have all the premium or paid features available in the premium version. It will provide you the authority of unlimited skips.
The developers also claim that the app is devoid of ads 'Zero Ads' but it is not true. Offline play is another feature that is not offered in this application. This feature is helpful if you use your mobile internet or data for browsing.
What is not available in this application?
Ads free service is not available.
Offline play feature is also missing.
Social sharing of playlists as you might get caught.
Last but not least, they are not virus free.
Final Words
It means that you cannot get all the features by using unfair means. I have given the link below, so you can download it and it is not available on Google play store.
This app does not require a jailbreak so use a new email address and do not use Facebook. Use it at your own risk because it can lead to personal data theft.
Arsalan Rauf is an entrepreneur, freelancer, creative writer, and also a fountainhead of Green Hat Expert. Additionally, he is also an eminent researcher of Blogging, SEO, Internet Marketing, Social Media, premium accounts tips and tricks, etc.