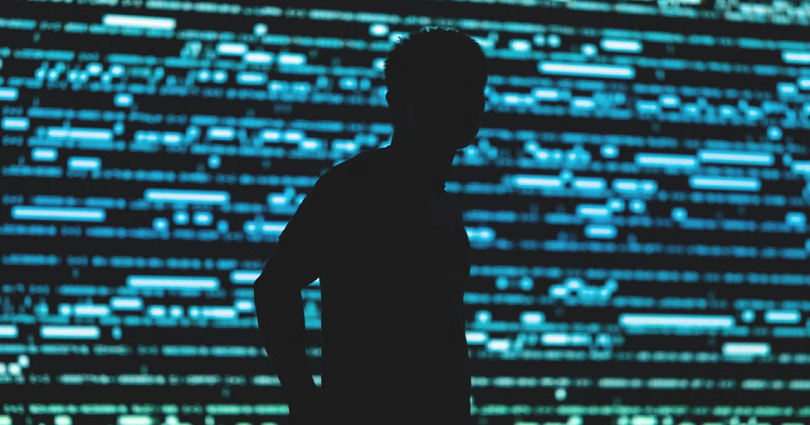 Currently, we can say that nothing on the web is private, you also face privacy risks if you have a public Facebook account. Every friend request, picture you add, even an invitation to join a group – all of it is being tracked by the company.
If you are curious to know that for what purpose that information can be used, there are a few methods you can use apart from deleting the FB account. You can move to messenger to chat with friend or deactivate your account on Facebook. If you do not want to skip the Facebook app, create a new anonymous Facebook account.
Why Create an Anonymous Facebook Account
Staying anonymous on Facebook will help you to protect your privacy. If you create an account using a Fake name and information, you do not have to worry about your data and information. right?
You can also go anonymous to prevent unwanted attention from your work or from people who stalk you. By using an anonymous account, you do not need to add the people you know and you can begin your private lift on Facebook. Your friends and dear ones that you want to add to your friends list on FB will still be able to know your reality and you will remain connected from the digital world.
Lastly, another reason that you want to create an anonymous Facebook account for professional cause. For instance, if you have a Facebook page for a business and want to become an admin, you'll have to attach it with your Facebook account.
How to Make an Anonymous Account on Facebook
When it comes to creating an anonymous Facebook account, it is an ideal step to keep it simple. It is an ideal way to get in. Follow the below steps to set up your anonymous Facebook account.
1. Use a Burner Email or Phone Number
To create a new account on Facebook, you either need an email address or a phone number. If you will use the personal email which you use for sign up process, your data will can be caught. The ideal way to deal with it is to use a disposable phone number or burner email.
You can also use services like virtual mobile numbers for SMS verification. On the other hand, you can get a new Google account without adding your original details.
2. Create a Facebook Account
After getting a burner email address or phone number, you can use it to register your account on Facebook.
Visit Facebook.com and select Create New Account. After doing so, use a fake first and last name, provide your phone number or email, add a fake gender and birthday. You have to be careful and do not share any real details to hide your identity. To confirm it, you need to choose Sign Up. A confirmation email will be sent to you from Facebook, if you are using phone number, you will get a message.
FB also asks permission to access your contacts. You need to deny it by selecting No. otherwise, Facebook will show your profile in People You May Know section of other users.
3. Add New Friends
After confirmation of your new Facebook account, you can start adding new friends but first add a profile picture. You need to remember that you add the people you know personally and are trusted by you. You will prevent your contacts from sharing your link with other users on Facebook.
To prevent other users from knowing your identity by going through your friends list, you need to use the Facebook settings to set the friends list private. To begin with, follow these steps Settings & privacy > Settings > Privacy > How people can find and contact you. Under Who can see your friends list, select Friends or Only me and it will avoid other users on Facebook from viewing your friends list.
How to Keep Your Privacy on Facebook
After making your private Facebook account, you have to be careful in terms of your actions on Facebook to remain anonymous on the platform. To begin with, you should not add your photo with your face as your profile picture because it will put an end to your anonymity on Facebook.
Here are a few tips that can be used to stay anonymous.
Check Your Privacy Settings
After making your anonymous account, the first step is to perform a privacy check on FB and adjust your privacy settings so other users will not be able to discover you.
In the privacy settings section, you need to see who can see your Facebook posts and your friends list, and also, who can contact you on FB. This process will help you to remain private on Facebook in terms of activity.
Don't Use Your Real Name on Your New Facebook Page
Another thing to keep in mind is that you have to fill your first and last name on Facebook. However, you can customize your username after the creation of the account and change it to the random name or nickname which you like. It is highly recommended to not use anything that is linked to your original identity.
Keep Your Personal Details Hidden from Your Bio
You need to fill your About section whenever you create a new account on Facebook. Whatever you are sharing in the information, it is better you keep your personal details off the radar to remain anonymous.
Don't Get in Touch with Other Users Publicly
The main purpose of staying online on Facebook is to interact with other people. However, you want to remain unnoticed on this social media site, you will have to stop yourself from wishing a happy birthday publicly or commenting on the photos of people. You common friends will notice your appearance and you will not remain anonymous after that.
To keep your private Facebook account truly private, you need to refrain from public activities and interactions with other users and use the direct messages option.
Stay Anonymous While on Facebook
Having an anonymous Facebook account is a great trick to protect your online privacy if you are concerned about it. This way, you can remain on the platform and protect your privacy at the same time. You can live your social media life without deleting your Facebook account. It can be done without risking your personal information. Do you have any anonymous accounts on Facebook? It is difficult to remain anonymous on Facebook? You can share your experience with us in the comment section.
What's Next
How to Hide Facebook Photos from Friends or Public
How to Hide Reactions on Facebook
Arsalan Rauf is an entrepreneur, freelancer, creative writer, and also a fountainhead of Green Hat Expert. Additionally, he is also an eminent researcher of Blogging, SEO, Internet Marketing, Social Media, premium accounts, codes, links, tips and tricks, etc.