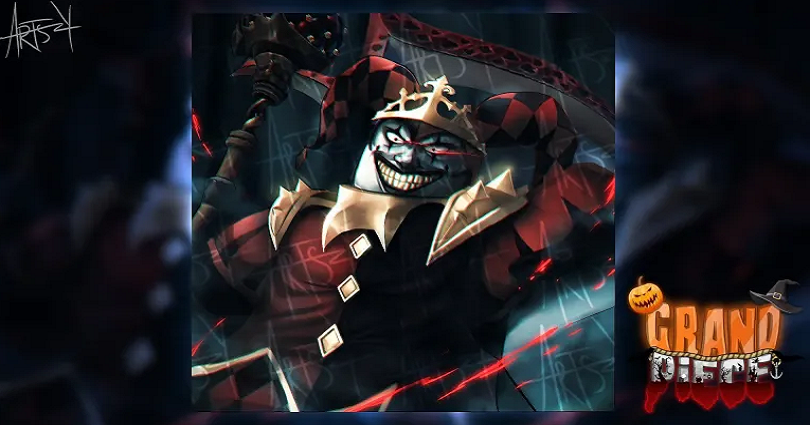 Grand Piece Online is a naval adventure experience that players were expecting for a long time.
Your task is to work towards your ideal build, find hidden areas, and challenge hard bosses.
The lands have treasure and exotic fruits that provides power to the eater.
You can make a crew or join a crew.
The game contains more than 800,000 favorites and over 360 million visitors.
Phoeating is their official YouTube channel which has more than 180,000 subscribers.
Grand Piece Online Discord server link
The Discord server link for Grand Piece Online is: https://discord.com/invite/grandpieceonline/.
Just remember that the creator of Grand Piece Online is Grand Quest Games.
Therefore, their server name on Discord is Grand Quest Games.
After joining the server, the next step is to verify your Roblox account with your Discord account to have full access to the server.
To begin with, go to the "#verify" channel and enter "/verify".
Now, follow these instructions:
Click on "Verify with Bloxlink" next to "Yep".
Enter your Roblox username into the text field and click on "Get verified now".
To allow Bloxlink to access your Discord account, you need to click on "Authorize".
Select "Game Verification" next to "Verify Ownership".
Now, click on the "Verification Game" link and join the game.
Click on "Yes, that's me!" next to "Thank you!".
Go back to the verification site and click on "I've finished verifying in-game".
Lastly, select the "Grand Quest Games" server and click on "Finish".
After completion, you'll get a Discord notification that you've successfully verified your account!
If you are unable to do it, here's a tutorial on how you can verify your account video: How to Verify on PC – YouTube.
Grand Piece Online FAQ
Q: Will the game be paid?
A: Yes, for public testing, then free after.
Q: Will crews in-game be free?
A: No, you got to be a certain level and pay Robux.
Q: Is there an in-game crew system (not Roblox groups)?
A: Yes.
Q: Can we get more sneak peeks?
A: Yes, if we're active on Discord.
Q: How can I be a tester?
A: The tester application is closed.
Q: How do I get blacklisted?
A: You won't be blacklisted.
What is the game link for Grand Piece Online?
Here is the game link for Grand Piece Online: https://www.roblox.com/games/1730877806/MOBILE-TRADING-Grand-Piece-Online.
You need a Roblox account to play Grand Piece Online.
If you don't have an existing account, create a new one from this link: https://www.roblox.com/.
After creating a Roblox account, search for the terms "Grand Piece Online" in Experiences or click on the game link above.
What's Next
Good, Aesthetic, and Cute Roblox Usernames
How to Change Your Roblox Background or Theme
How to Fix "You have been kicked due to unexpected client behavior" in Roblox
Arsalan Rauf is an entrepreneur, freelancer, creative writer, and also a fountainhead of Green Hat Expert. Additionally, he is also an eminent researcher of Blogging, SEO, Internet Marketing, Social Media, premium accounts, codes, links, tips and tricks, etc.