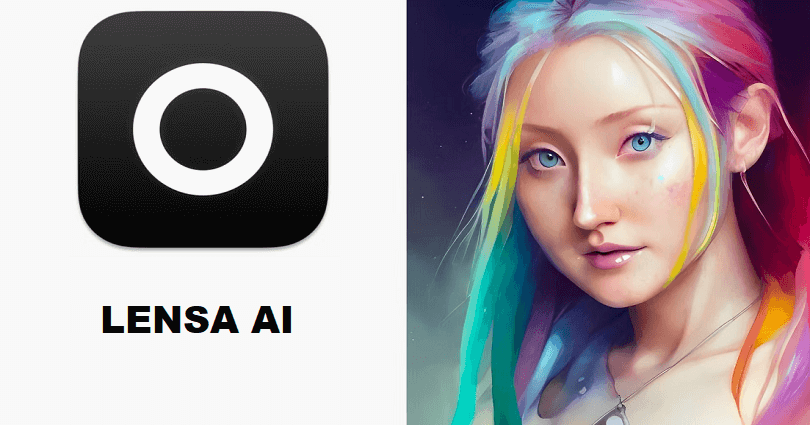 The AI Avatar trend has become viral on Instagram, Twitter, TikTok, and other social media sites and apps.
On Instagram, the trend is being used by many celebrities, bodybuilders, and influencers.
Basically, they are turning their many pictures into AI-generated art.
The generated art seems to be photorealistic and gives an accurate representation of yourself.
Unlike other AI, Lensa AI will focus on your facial features, skin tone and hair.
In this article, I will tell you what is Lensa AI, how to get it, and how to use it to turn yourself into AI avatars.
What is Lensa AI?
Lensa AI is an application that makes your selfies into AI-generated art.
The app revolutionizes the general photo editing tools and filters.
By using it, you can turn your selfies a piece of art without editing them.
The app is available for both iOS and Android devices, but it has macOS design and capabilities.
The perfect face can be achieved due to the app and it is devoid of smooth skin, annoying features, and highlights.
The AI can remove the eye bags and focus on your eyes automatically.
You can generate multiple AI avatars of yourself with the help of all-new Magic Avatars feature and it needs the upload of 10-20 selfies.
However, the feature is not free and you have to pay for it even if you're a subscriber (subscribers get 50% off).
How to get Lensa AI
Go to the App Store or Google Play Store.
Search for the terms "Lensa AI" and download it.
Open the Lensa AI app and agree to the privacy policy.
Keep tapping on "Next" unless you access the free trial page.
Enable "Free trial" and tap on "Try free & Subscribe".
You will get a 7-day free trial by enabling the free trial.
However, you will have to pay for the Magic Avatars feature.
Having said that, subscribers will get 50% off on the Magic Avatars feature.
You have to cancel your subscription before 7 days or you'll be get charged and for a full year.
To cancel the free trial on Apple, visit the Settings app > Your name > Subscriptions > Lensa AI Cancel Free Trial.
On Android devices, go to Google Play > Subscriptions > Lensa AI > cancel the subscription.
How to use Lensa AI
To use Lensa AI to get AI avatars, you have to select "Magic Avatars".
After selecting it, select 10 to 20 photos of yourself and select "Add".
Choose your gender and select the numbers of avatars you want to generate such as 50, 100, or 200.
In the end, you have to check out and pay (whether you're a subscriber or you are using the free trial, you'll receive 50% off).
1. Use the Magic Avatars option & select 10+ photos
Go to the Lensa AI app and select "Magic Avatars".
Agree or accept that you're of age of majority (18/21+ years old).
Select 10 to 20 photos of yourself and select "Add".
Just ensure that you add close-up selfies of the same person.
Choose the photos that contain different facial expressions, backgrounds, head tilts, and expressions.
Avoid using group shots, covered faces, or animals.
2. Select your gender and check out
Select your gender (for example, Female, or Male).
Choose a plan (for instance, 50, 100, 200 avatars).
Tap on the purchase button to check out (if you are a subscriber, you will get 50% off).
Unfortunately, the Magic Avatars feature is not a free feature even though you're a subscriber.
Therefore, do not pay for it unless you really need it.
If you've mistakenly or accidentally purchased the feature, you can request for a refund from Apple or Google Play support.
What's Next
Is there a Lensa AI Free Trial?
Is Lensa AI Free? Lensa AI Pricing
What is the AI trend on Instagram?
Arsalan Rauf is an entrepreneur, freelancer, creative writer, and also a fountainhead of Green Hat Expert. Additionally, he is also an eminent researcher of Blogging, SEO, Internet Marketing, Social Media, premium accounts, codes, links, tips and tricks, etc.