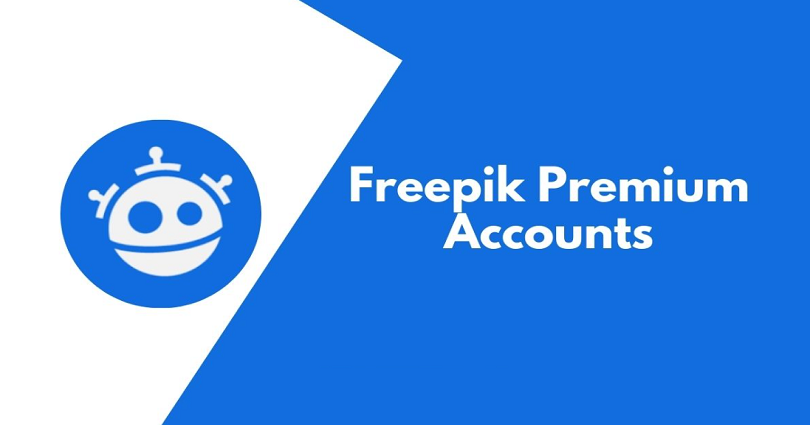 Freepik is an image service that is also a production company that gives millions of graphic resources.
It allows you to download PSDs, photographs, vectors, illustrations and so on.
They have a freemium model to enable you to get access to the content without payment or with payment to get additional resources.
The company was established in 2010 in Malaga, the users of Freepik are in millions now.
The website is related to the Freepik Company which is one of the top 30 fastest-growing companies in Europe.
The company owns other platforms such as Slidesgo, Flaticon, Storyset, and Wepik.
This post has a list of free Freepik Premium accounts with email addresses and passwords (no generator).
How to get a free Freepik account
To get a free Freepik account, the first task is to visit freepik.com and click on the "Sign up" button.
After clicking on the button, there are three sign-up options.
You will see the options including Google, Facebook, and Email.
In order to use your email for the registration process, click on the "Email" button, enter your email address, provide your password, and click on the "Sign up" button.
Is Freepik free?
Yes, Freepik is free, you must provide a link to attribute the source.
To do that, you have to copy the link given and paste it into a visible place, near the image.
Otherwise, you will have to put it in the footer of your website.
In case, you don't want to give attribution, you will have to go for Freepik Premium.
The cost of Freepik Premium is either $9 EUR per month (for 12 months) or $15 EUR per month (for each month).
You can access millions of vectors, stock photos, PSDs, and more by using the premium version.
| | |
| --- | --- |
| Email address | Password |
| b33lzbeatz@gmail.com | b33lzbeatz |
| 39kristin82@gmail.com | 39kristin82 |
| lifeheartlive16@gmail.com | lifelive16 |
| illuminatih1222@gmail.com | Illuminatih |
| SriKrishna@gmail.com | weofiw29 |
| egwere215@gmail.com | egwere215 |
| Jdonnie626@gmail.com | jdonnie626 |
| Seanricketts7@gmail.com | seanricketts7 |
| pmogish23@gmail.com | pmogish23 |
| catgrev@gmail.com | catgrev222 |
| reinr8996@gmail.com | reinr8996 |
| jameshfisher@gmail.com | jameshfisher |
| gzr2165@gmail.com | gzr2165gzr |
| asantejacob@gmail.com | asantejacob |
| havohut737@hotmail.com | havohut737 |
| yayora9151@hotmail.com | yayora9151 |
| dahiw390@hotmail.com | dahiw38990 |
| retabi372@hotmail.com | retabi3742 |
| nuly0184@gmail.com | nuly0184 |
| jitaiec812@hotmail.com | jitaiec882 |
| tevel3119@gmail.com | tevel31619 |
| bivohaj94@gmail.com | bivohaj904 |
| juyvbn193@gmail.com | juyvbn1931 |
| telake934@hotmail.com | telake934 |
| aoxhn86@gmail.com | aoxhn8618 |
| winky207@gmail.com | winky2072 |
| suahb37@gmail.com | suahb3701 |
| oinmc915@gmail.com | oinmc9152 |
| jhauw16@gmail.com | jhauw1620 |
| wufns88@hotmail.com | wufns9218 |
| loiaa38@gmail.com | loiaa3864 |
| pojsnm@gmail.com | pojsnm5619 |
| oimhai66@hotmail.com | oimhai4912 |
| koplm8@hotmail.com | koplmi2533 |
| qdnua3@hotmail.com | qdnua7322 |
| kaplai91@gmail.com | kaplai9174 |
| timju124@hotmail.com | timju5129 |
| onzmi54@hotmail.com | onzmi0618 |
| eshdv@hotmail.com | eshdv8204 |

The free Freepik premium accounts in the above list are based on a first-come-first-serve.
Some of the accounts have subscriptions for 1 month while the rest of them have 12 months subscription.
If you are not able to use an account by signing in, it may be happening because someone has changed the password for it.
It could also be due to the deletion or banning of the account.
In this case, you can always use another Freepik account login information.
If an account is without a Freepik premium subscription, it happens when the subscription for it has expired.
I will add new Freepik accounts to the table periodically.
You can bookmark this page to get more Freepik premium free accounts (for Chrome, click on the star icon on the URL field) and come back later.
What's Next
Arsalan Rauf is an entrepreneur, freelancer, creative writer, and also a fountainhead of Green Hat Expert. Additionally, he is also an eminent researcher of Blogging, SEO, Internet Marketing, Social Media, premium accounts tips and tricks, etc.