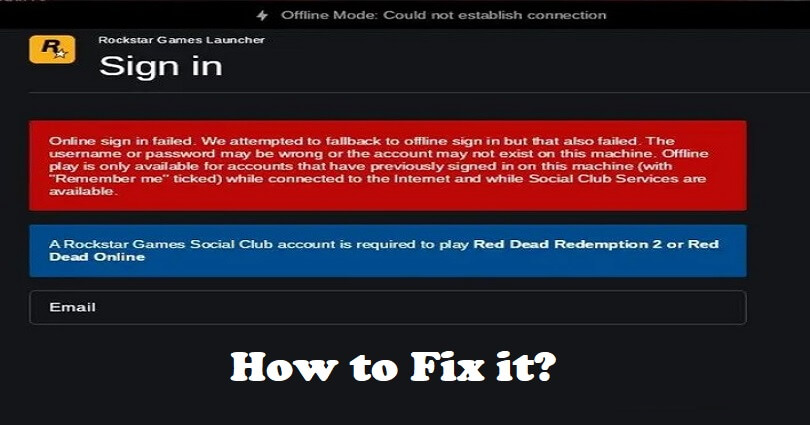 The Rockstar Games Launcher is a digital launcher that is designed for PC games and the developer and publisher of this storefront is Rockstar Games.
The users can use it to purchase as well as download games from the Rockstar Games library which includes GTA, Max Payne, and Red Dead Redemption.
In some cases, the users can face connection issues with the launcher.
A lot of users also complained and reported that the Rockstar Games Launcher is not working, freezing or not responding.
The "Could not establish connection" error is the most common error that players are getting.
In this article, I will tell you how to fix offline mode could not establish connection in the Rockstar Games Launcher (Social Club).
Why can't Rockstar Games establish connection?
Rockstar Games can't establish a connection when the Rockstar Games services are having problems or there is an issue with your internet.
Find out if Rockstar Games is down—if their services are not fully functional, you have to wait for it.
If your PC contains unopened ports or it is using the wrong DNS servers, it won't be able to establish a connection.
A slow internet speed can also result in connection problems.
As per Rockstar Games recommendations, the download speed should be 7.5 Mbps and an upload speed should be 1 Mbps.
How to fix offline mode in Rockstar Games Launcher
To fix offline mode in the Rockstar Games Launcher, the first thing you can do is try connecting to a VPN.
Apart from that, you can try to connect to 1.1.1.1 with WARP by Cloudflare, flush your DNS cache or remove the social club folder.
Proton VPN is a free VPN service that can be used.
After connecting to a VPN or 1.1.1.1, go to the Rockstar Games Launcher again and open it
Solution 1: Connect to ProtonVPN
End the task for the Rockstar Games Launcher.
Visit their official website: ProtonVPN.com
Scroll down until you find the "Get Free VPN".
Click "Get Free VPN" button.
After that, Install Proton VPN, open it, and create an account.
After opening the free VPN, connect to it and open the Rockstar Games Launcher.
Solution 2: Use 1.1.1.1 by Cloudflare
End task for the Rockstar Games Launcher.
Go to https://1.1.1.1/ by Cloudflare.
After that, download 1.1.1.1 for Windows/macOS/Linux.
Next, launch WARP and turn it on.
Lastly, open the Rockstar Games Launcher.
Solution 3: Delete the social club folder
Go to the File Explorer.
Go to the "Documents" folder.
Access the "Rockstar Games" folder by opening it.
After that, delete the "Social Club" folder.
Lastly, go to the Rockstar Games Launcher to open it and log in to your account.
Solution 4: Flush your DNS cache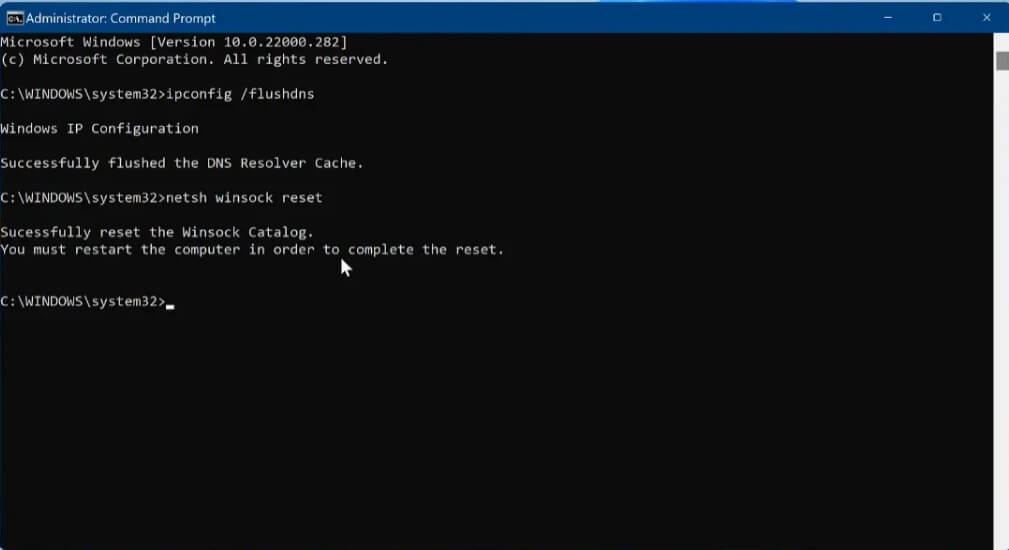 Use the windows search to find "cmd".
Now, run the Command Prompt as an administrator.
Type this command "ipconfig /flushdns" and press enter.
After that, type this command "netsh winsock reset" and press enter.
Restart your PC or computer and reopen the Rockstar Games Launcher.
What's Next
How to Delete Your Rockstar Games Account
Arsalan Rauf is an entrepreneur, freelancer, creative writer, and also a fountainhead of Green Hat Expert. Additionally, he is also an eminent researcher of Blogging, SEO, Internet Marketing, Social Media, premium accounts, codes, links, tips and tricks, etc.