Do you want to change your WordPress username for security reasons?
Have you ever tried to change it?
Do you want to change it?
If you want to change it, you are at the right place. This post is for you. In this post, I shall show you three different methods to change your WordPress username.
Method 1: Create a New User and Delete The Old One
Creating a new user with your desired username with the administrator is the easiest way to change your WordPress username. You have to use a different email address than the one used by the old account. Now logout from the existing username and login with the new user account which you created. Go to Users section and click on Delete link under the old username.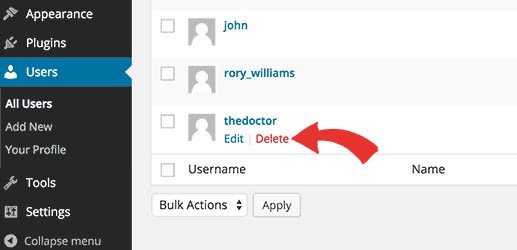 When you will do it, WordPress will ask what you want to do with their data or content. You need to make sure that you click on "Attribute all content to:" option and select the new user/username that you just created. Now click on "Confirm deletion" button to delete the old user account.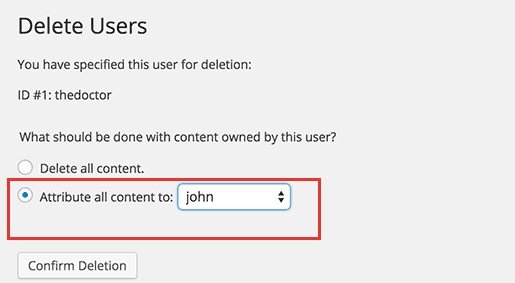 That's it. You have changed your WordPress username with ease. Now if you want to change the email address of your new user, you can now use the old email address which was associated with the old account.
Method 2: Change Username by Using a Plugin
Using a plugin to change your WordPress username is another simple way to do this task. If you do not want to keep the plugins or want to install it. Then you can safely delete this plugin after changing your WordPress username.
First of all, you need to install and activate the Username Changer plugin.
After activation, go to Users>Username Changer page.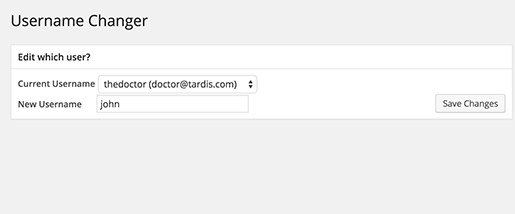 Now select the username which you want to change and enter the new username. When you are done then click on the save changes button.
Method 3: Change Your WordPress Username Using phpMyAdmin
The third method is a little bit complicated because it needs to make direct changes to your WordPress database. I usually do not suggest users to make changes directly to their database of WordPress. However, at times, you may not have another option. For example, if you have forgotten your WordPress username and email address, you will not get access to the admin dashboard to change the existing username.
By using this method, you will be able to find the username and will also be able to change it.
I have forgotten my WordPress username and password what should I do or how to recover it?
So this method will help you if you have forgotten your WordPress username.
First of all, you need to login to your cPanel. Scroll down to the databases section and click on phpMyAdmin.

Now you have to select the database that your blog is hosted in.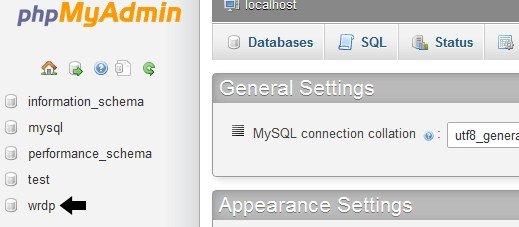 You will see your database tables of WordPress. WordPress database tables use wp_as prefix before each table's name by default. It is also possible that you may have been using any other prefix.
Now click on the table wp_users on the left hand side. Now click on edit the username which you want to edit.

Change the user_login value according to your wish. For example, you can replace "admin" to "user" or "bob"
Press the Go button and you have completed it.
I hope that you have liked this article and it will be beneficial for you.
Do not forget to share this post.
Arsalan Rauf is an entrepreneur, freelancer, creative writer, and also a fountainhead of Green Hat Expert. Additionally, he is also an eminent researcher of Blogging, SEO, Internet Marketing, Social Media, premium accounts, codes, links, tips and tricks, etc.