In this post of Green Hat Expert, I am going to share 8 best WordPress backup plugins.
Best WordPress Backup Plugins

Are you searching for best WordPress backup and restore plugins? This post is for you.
You may need to create a WordPress backup for your site on regular basis. If you create a backup of your site, it can save you in difficult situations like if you have locked yourself accidentally. There are many free and premium backup plugins for WordPress and most of them are easy to use. In this post, I shall share with you the 8 best WordPress plugins for WordPress.
Image
Note: There are a number of WordPress hosting providers that offer limited backup services. But it is your responsibility to create a backup on your own for your site. Do not rely on hosting providers only.
If you are already making backups of your site, then you should select one of these 8 WordPress backup plugins to make it with ease.
Image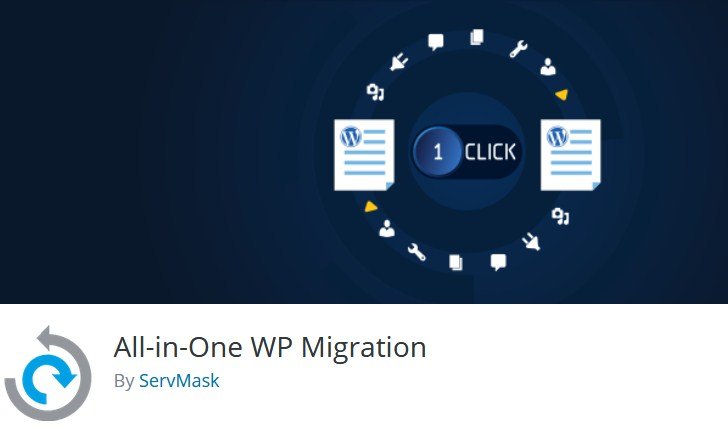 All in One WP Migration is the best WordPress backup plugin and I strongly recommend it.
I am also using this plugin for my sites. This plugin exports your WordPress files including themes, plugins, media files and database etc. You do not need technical knowledge for this plugin because it is very easy to use.
You can upload your WordPress site to a different location with a drag and drop in WordPress. All in One WP Migration will also solve the replace operations in your database and it is the first plugin that gives true mobile experience.
The free version of this plugin allows you to upload the file of 512MB only. Do not worry I am here to solve your issue.
How to Remove 512MB upload Size Limit on All-in-One WP Migration Plugin
If you own an existing WordPress site which you want to move with plugins, themes, settings and media content. All-in-One WP Migration is the first plugin that comes to your mind.
If the size of your .wpress file exceeds 512MB, it will redirect you to purchase the premium version to get the unlimited access to All-in-One WP Migration plugin. If your site is productive and you want to create a backup and you are facing the small size limit. See the instructions to uplift the limit of 512MB.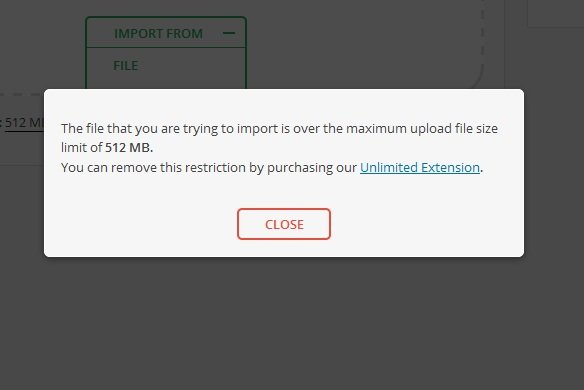 First of all, you need to know that unlimited extension of this plugin costs you 59$. It includes lifetime update with unlimited support.
Go ahead and open up
/wp-content/plugins/all-in-one-wp-migration/constants.php
Lines 199:201 define the file upload size limit, there's a nice comment there indicating such. Use Ctrl+F "size", it should take you right to it.
// =================
// = Max File Size =
// =================
define( 'AI1WM_MAX_FILE_SIZE', 536870912 );
You'll see the max file size is available in Bytes. In order to increase the upload size limit to 4GB, simply multiply the number seen here by 8.
// =================
// = Max File Size =
// =================
define( 'AI1WM_MAX_FILE_SIZE', 4294967296 );
We've been getting lazier and doing this, which works the same as above.
// =================
// = Max File Size =
// =================
define( 'AI1WM_MAX_FILE_SIZE', 536870912 * 8 );
Save the file and navigate back to the import section of All-in-One WP Migration plugin to import. The file limit will uplift to 4GB.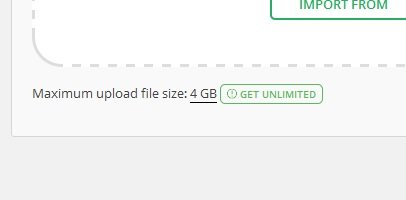 The plugin will no longer reject your large file uploads.
3 images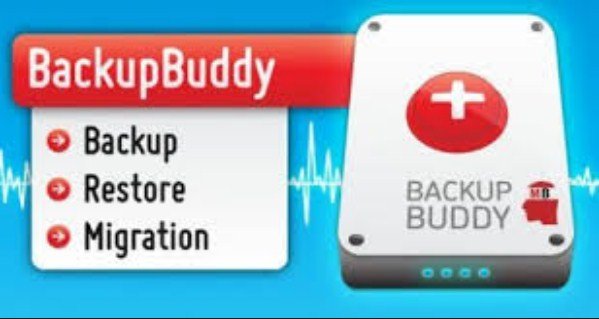 BackupBuddy is another famous premium WordPress backup plugin. It enables the users to create backups on daily, weekly or monthly basis. It can save your backups automatically in Amazon S3, Dropbox, Rackspace, Cloud, FTP, Stash and even mail it to yourself.
If you are using Stash service, then you can make real-time backups. The biggest advantage of using BackupBuddy WordPress plugin is that it is not based on subscription. So you do not have to pay the monthly fee. You can use this plugin on the number of sites available in your plan.
In addition, you also get access to premium support forums with regular updates, you can also store your backups in cloud storage of 1GB.
You can also use BackupBuddy WordPress plugin to migrate, duplicate and restore websites.
UpdraftPlus is another WordPress backup plugin that backup your WordPress site to your computer. You can create the complete backup of your site and can store it on the cloud as well.
It supports on-demand and scheduled backups as well. You can also select which type of files to backup. It will upload your backups automatically to Google Drive, S3, Dropbox, Rackspace, FTP, SFTP, email and other cloud storage services etc.
UpdraftPlus WordPress plugin also has a premium version with add-ons that help to clone site or migrate, database search and replace, and multisite support etc.
The premium version also allows you to get access to priority support.

backWPup is another free plugin that creates the complete WordPress site backup for free. It stores the backup on the cloud (Amazon S3, Dropbox, Rackspace etc), FTP, email or on your PC or computer.
It is very easy to use and you can schedule automatic backups by keeping in view the update of your site.
Restoring a WordPress site from backup is also an easy task.
BackWPup also features a pro version that gives priority support, backups on Google drive, ability to store and so on.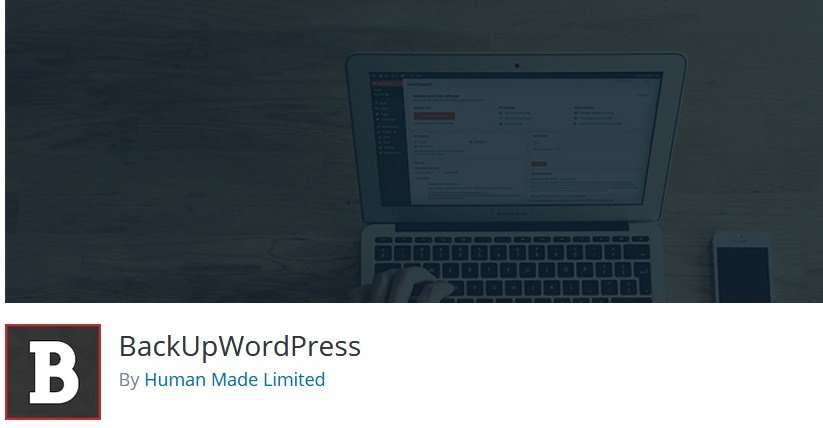 BackupWordPress is a WordPress backup plugin that creates the complete backup with automatic scheduling support.
You can create different schedules for your files and database. There is a problem with free version, it does not allow you to store your WordPress backups to a cloud storage services.
If you want to save or store your backups on Google Drive, FTP or Dropbox, you need to buy a premium extension for it. The extensions are available for each service, you can buy the bundle of your own choice.

Duplicator is another famous WordPress plugin to migrate WordPress sites and the name also suggests that. It also offers backup features.
But it does not allow you to create autmomatic scheduled backups that is the quality which makes it less ideal as compared to other WordPress backup solutions. If you are maintaining a regular site, it is not a suitable choice for you.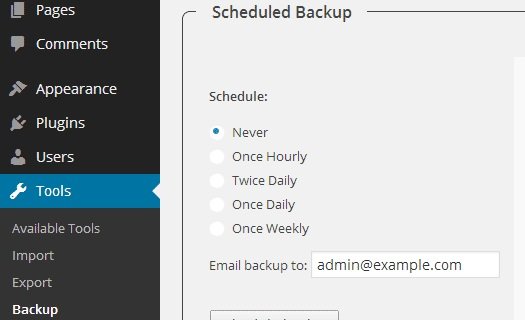 This WordPress backup plugin has more than 400,000 active installs and WP-DB backup is another popular backup WordPress plugin. The problem is that it only creates backup of your WordPress database.
It means that you have to create backup of your media files manually.
You can choose this plugin if you do not update your site too often or do not upload images. Then you can use WP-DB backup as your primary WordPress backup plugin.
So WP-DB backup allows you to create database backups, restore your database, schedule automated backups with ease.
WP-DB Backup WordPress plugin is also beneficial for those users who do not have access to phpMyAdmin to backup WordPress database manually.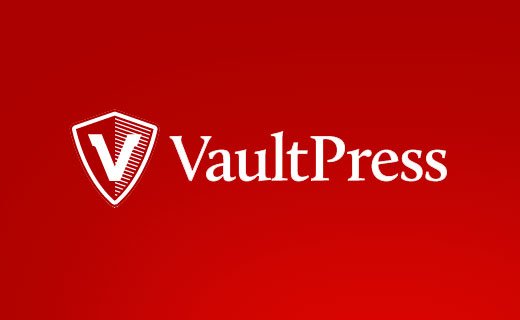 The founder of VaultPress is Matt Mullenwag (WordPress co-founder) and his team at automattic.
Recently, it has become part of Automattic's another product that is, JetPack. You will require a JetPack subscription plan if you want to use VaultPress. There are different pricing plans available with different features.
VaultPress gives automated real-time cloud backup begins at 3.50$ per month. Setting up VaultPress and restoring from backups can be done in a few clicks. There are some packages which also offer security scans.
There are a few downsides of VaultPress as well.
First of all, it is a recurring expense which can multiply if you are using multiple WordPress sites.
Secondly, you will need to subscribe to JetPack, get a WordPress.com account, and install the JetPack plugin on your website.
Lastly, lower plans backups can be stored only for 30 days. If you want to get unlimited backup archive, it will cost you 29$ per month fee for each website. It is more expensive for beginners if we compare them to other plugins or solutions listed here.
Conclusion
To be continued
Every WordPress backup plugin has it's pros and cons. I use All-in-One WP Migration due to two reasons. It is very easy to use and offers real-time backups. In my opinion, it is an ideal for large sites.
If you are a beginner and want to run a small or medium size website and do not want to pay monthly fee. We recommend BackupBuddy plugin for this purpose. They offer their own cloud storage, stash and it makes it an easy task for beginners to backup their site in few clicks.
Not matter which WordPress backup plugin you select, do not store your backups on the same server as your site.
If you do that, you are putting all of your eggs in one basket. If your server's hardware fails, you will not have a backup which kills the purpose of setting up regular backups.
So, I highly suggest storing your backups on a third party storage service like Amazon S3, Dropbox and Google drive etc.
I hope that after reading this guide, you will be able to pick eht best WordPress backup plugin for your site.
Do not forget to share this post and also like our Facebook Page to get latest updates.
Arsalan Rauf is an entrepreneur, freelancer, creative writer, and also a fountainhead of Green Hat Expert. Additionally, he is also an eminent researcher of Blogging, SEO, Internet Marketing, Social Media, premium accounts, codes, links, tips and tricks, etc.