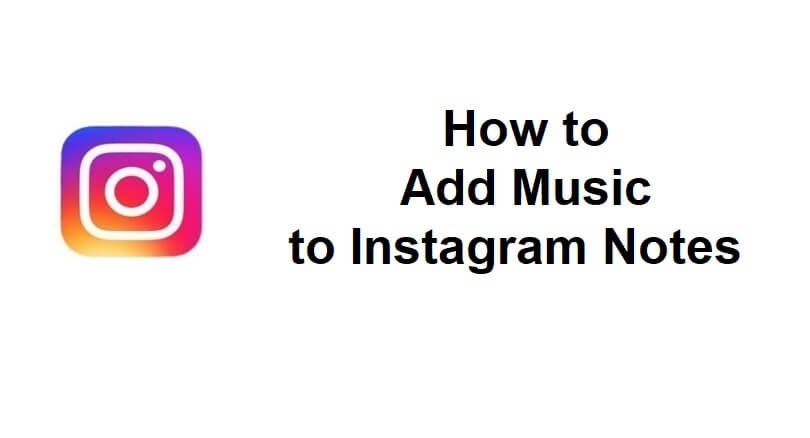 Instagram Notes is a feature that can be used you to share your feelings in the form of text and emojis
They are short posts that allow you to use up to 60 characters and you can share it with followers or people on the Close friends list.
The notes are shown at the top of the inboxes of the recipients for 24 hours and replies are sent as DM.
It is a casual and lightweight option that creates a spontaneous way for users to show their thoughts during conversations.
Recently, Instagram has added a Music feature for notes, which can be used to add songs to Notes.
When you add music to your Notes, the title of it can be seen by the users.
In this article, I will tell you how to get or add music to your Instagram Notes to show your followers what you're listening to.
What is the Music feature on Instagram Notes?
The Music feature on Instagram Notes allows you to add a song to your notes with 30-second duration.
It can be shared with your followers that you follow back or your close friends.
The title will be visible to the users that you have added to it.
By default, the privacy setting is set to "Follows you follow back".
Previously, you were allowed to only add text and emojis to your notes.
But after this update, you will be able to share popular songs and audio from Instagram's music library.
How to add Music to Instagram Notes
To add music to Instagram Notes, the first step is to open your direct messages, add a new note, and select the music icon.
After selecting the music icon, find the music that you want to add, select it, edit its duration, tap on "Done" to add it, and tap on "Share" to share it.
Visit the homepage of Instagram.
Tap on the direct message icon.
Now, tap on the "+" icon on "Your note".
Choose the music icon.
Find the music that you want to add and select it.
Edit the duration of the music and tap on "Done".
To share the note, tap on "Share"
You can share the Note with your followers that you follow back by default.
You can update the privacy setting to "Close friends" by accessing the "Shared with" link.
What's Next
How to Fix Music Not Showing on Instagram Notes
How to Fix "We've detected automated behavior on your account" on Instagram
How to Fix "Sorry, this page isn't available" on Instagram
Arsalan Rauf is an entrepreneur, freelancer, creative writer, and also a fountainhead of Green Hat Expert. Additionally, he is also an eminent researcher of Blogging, SEO, Internet Marketing, Social Media, premium accounts, codes, links, tips and tricks, etc.