You know the importance of the online presence of your company.
Of course, you have a website but do you know how it performs? There are many business owners that don't have an idea that they are sharing the server with 100's or even 1000's of other websites.
Do you know how would that affect your website? It will affect your sales. If your server is not able to manage the increasing traffic, your website may go down. This might lead to visitors jumping to your competitors' websites and this may lead to decrease in your sales.
Should you take your business to the next level and check the benefits of using dedicated server?
Are you planning to expand? Is your backend database might be under pressure due to your visitors. But if you want to stay ahead of competitors, you need to take some efforts.
You can't meet your growing business needs with shared hosting. It means you need a dedicated hosting provider. You get a complete server for your website, if you select a dedicated server.
Let's check the question that is striking your mind.
Do you know the cost of a dedicated server?
The answer is dependent on the below:
the computing power needed
the amount of bandwidth required
the amount of secure data storage and backup
A dedicated server is expensive as compared to shared web hosting but it is surely worth to invest due to the benefits it offers.
The reason is dedicated server offers you more than what you need. It is completely different from other hosting options. It helps in making your website more competitive in the growing field of ecommerce.
How Can a Dedicated Server Benefit Your Business?
A dedicated server offers you the power and scalability. It helps your business to get a compound return on its monthly investment in the following ways:
Exclusive use of dedicated resources
A dedicated server allows you to get the complete web server just for your website. This is the important benefit when you compare it with shared hosting.
Everything including the disk space, bandwidth, RAM, etc. belong to you.
You can use the complete CPU or RAM and bandwidth for your website. Though there is high traffic on your website, you get a peak performance with dedicated servers.
You get root access to the server and can install your own software, configure settings and access the server logs. The key advantage of dedicated servers is root access. Again, the exclusivity feature comes into picture.
So, you can use your dedicated hosting plan as per your business.
Run your applications or implement server security measures on a dedicated server. Also, you can select your choice of operating system on the server. You can drive your website in your way that is in a scalable, flexible and responsive manner.
2. Flexibility managing your growing business
Your growing business needs can be accommodated by a dedicated server. You can decide your server configuration with a dedicated server. Also, as your business grows, you can add more or modify existing services and applications. You get the flexibility to adjust with the rising opportunities or materializing unexpected markets.
Basically, it offers scalability to customize your needs. When there is a need of more storage processing, or backup, the dedicated server is your answer.
Moreover, today's customers expect something extraordinary. You can quickly access your products. Your customers get fast page loading and better user experience with a dedicated server. If you offer the best experience, they will return back.
3. Improved reliability and performance
One of the benefits of exclusivity is reliability. You get peak performance and reliability with dedicated server.
Server crashes are less likely to occur due to reliability. Your website needs extra resources during high traffic period. Also, you need high bandwidth if your website comprises of videos and images on the front end. Speed and performance are a must when you have a good website design. You get optimum customer experience with the dedicated server's power.
Apart from that, managed dedicated hosting offers powerful features for businesses. No doubt it is expensive than shared hosting but offers valuable benefits.
4. Security through data separation
Dedicated servers can be accessible only to your company.
Firewalls and security monitoring are a part of server infrastructure.
You get greater security against malware and hacking and DDoS. You can install higher levels of security on your dedicated server. Applications to run on the server also can be installed. These comprise of new security layers and access control.
Your customers and exclusive business data add to a level of protection.
5. No capital or upfront expense
When your business is growing, you need to work on savings for other areas. You get reasonable fees while offering the best equipment.
A dedicated server can cater many clients. The cost of it is just a fraction of what would have to pay for doing the in-house. Additionally, you also get physical security and technical support.
A Dedicated Server is Perfect for:
High Traffic Websites: Is your online business growing continuously? This might surely result into high-traffic on your website. Due to this, your shared server usage might outgrow. With a dedicated server, your site gets the power to run with high speed, reliability, and without interruption even if your website traffic suddenly increases.
Large E-commerce Websites: If you are running an ecommerce store, you can't afford to have a downtime of few minutes too. This will directly affect on your sales. The effect of downtime directly leads to loss of sales. But with a dedicated server, it will become easy for your website to manage the high traffic even during the busy hours so that you can keep your sales on going.
Agencies with High Profile Clients: Does your business deal with high profile clients in the industry? Then a dedicated server is perfect for your website. You can easily cater your client's requirements and also create an impression on the visitors on your site with the fast and reliable experience.
Resell Your Resources: You might be enjoying your side hustle. It's really a fun to have it. Being a web designer or developer, you can easily earn extra from each of your clients by hosting their websites on your own dedicated server.
Let's now check the dedicated server hosting plans offered by MilesWeb and decide if you should rethink about them.
MilesWeb Intro
MilesWeb is an Indian web hosting company and was started in 2012. Today, they rank as one of the best web hosting companies in the market. The company was started with an aim to help the businesses with all the hosting features which other providers lacked. They make use of cutting-edge technology on their servers, so that their customers don't face any difficult while running their website. They have a customer base of over 20,000 customers today.
Their customer support team ensures that they resolve their customers' queries in just a few minutes. They are experts in resolving technical issues and are available 24/7 via live chat and email to help their customers.
Shared, cheap cPanel hosting, dedicated, VPS, reseller, cloud, WordPress, etc. are some of the web hosting plans offered by them.
Awards and Recognition
MilesWeb has received plenty of awards for their performance, security reliability and customer support from various review websites. These websites include Host Advice, Hosting Advice, Host Review, Hosting Tribunal and WP Blogging.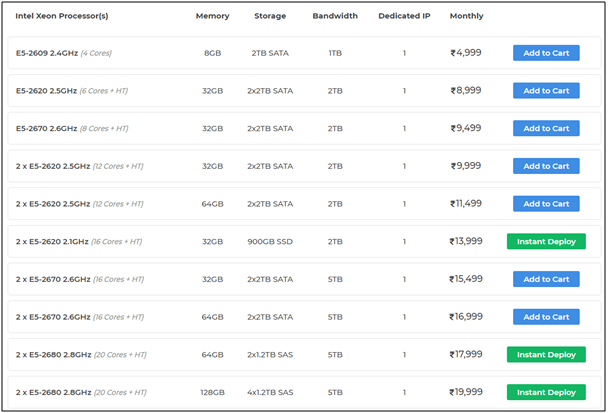 Features
MilesWeb offers unmanaged as well as managed dedicated servers but for managed servers you need to pay a minimal amount other apart from your selected plan. Below are the features of their unmanaged dedicated hosting plans:
Choice of Control Panel: Worried about managing your server? But MilesWeb makes it easy by offering you broad range of control panels. They offer cPanel, Plesk and Webuzo control panels for server management.
Choice of Operating System: You can select your favourite operating system from a wide range of predefined operating systems. They offer the latest versions of CentOS, Debian, Ubuntu, Fedora and Windows OS.
Host Unlimited Websites: They haven't put a restriction on the number of websites you can host on your account. They allow you to host unlimited websites on your account.
SSH Root Access: You get root access with their Linux dedicated server. It allows you to get complete control and freedom for installing the web applications on your server.
High-Performance Guaranteed: Because you don't share the server with other users, your website's traffic won't be affected. Your website will perform at a faster speed.
Free Setup Without Any Contract: You aren't charged extra for setting up your server. You can cancel the server anytime you want to. They won't ask for any cancellation charges.
Reliability: You don't need to share the server resources with anyone because their bare metal server offers high reliability for the high-level web applications.
Security: The physically isolated environment offers high level of security and privacy for your bare metal server. There is no risk of threats as your server is completely independent from others.
100% Dedicated Resources: You don't have to share your resources and so, you get 100% dedicated hardware resources.
Customizable: You can run custom applications on your server with custom environment. They ensure that your heavy applications run smoothly without any hassle.
Hardware Level Control: You have complete access to your bare metal hardware via the remote IP KVM Console.
Powerful Servers: Their servers are configured with high quality and enterprise-grade hardware from popular players such as HP, Dell and Supermicro. Your website runs with high speed and performance.
Key Features of Unmanaged Dedicated Hosting
Hardware RAID: Their bare metal servers offer support for RAID 0, RAID 1, RAID 5 and RAID 10. You can purchase them if needed at an additional cost.
Premium Bandwidth: Their servers are capable of offering 100 Mb/s to 1 GBPS bandwidth for your website.
Private VLAN Subnets: You can create private server clusters via virtual LAN subnets of 10Gbps.
Robust Network: Their datacenter's network is connected with multiple Internet exchanges including DE-CIX, Extreme-IX, NIXI, Extreme-IX – bandwidth from big industry service providers.
IPv4 and IPv6 addresses: Each of the bare metal dedicated servers is incorporated with one IPv4 and IPv6 address. You can purchase more IPs by paying extra if needed.
Service Level Agreement: They offer one of the highest levels of network uptime guarantee (99.95%). They ensure that your website is always up and running so that your visitors enjoy a happy surfing time.
They offer the below server support with their unmanaged dedicated servers:
Initial Dedicated server hosting setup.
Control panel installation if you purchase the license from MilesWeb.
Re-installing the OS.
rDNS setup.
Hardware and Network related issues.
Customer Reviews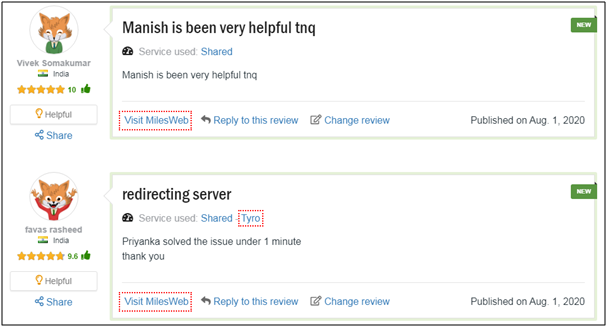 The Verdict
At the start of your online business, a shared server is surely the best option. But when your business starts to grow, there's an increase in your website traffic. Therefore, the shared server is not able to handle the growing traffic. This is time when you will need to think of a different web hosting option. No doubt you can opt for VPS hosting, if you don't have high budget or don't have high business goals.
Dedicated server hosting offers you a complete server which isn't at all shared with anyone. All the resources of the server are completely dedicated to you. This offers high performance for your website. Also since there are no other users on your website, you get the highest security. With the root access, you can install your preferred applications.
Moreover, if you are technically skilled, you can always select unmanaged dedicated hosting plans. But if you aren't sure about the technicalities of server management, then select managed hosting only. Did you jump on to other dedicated server providers after MilesWeb and again came back to get them? It means you should rethink it. After reading the above review about them you will ensure that they offer the best-dedicated server hosting to you to help your business grow successfully.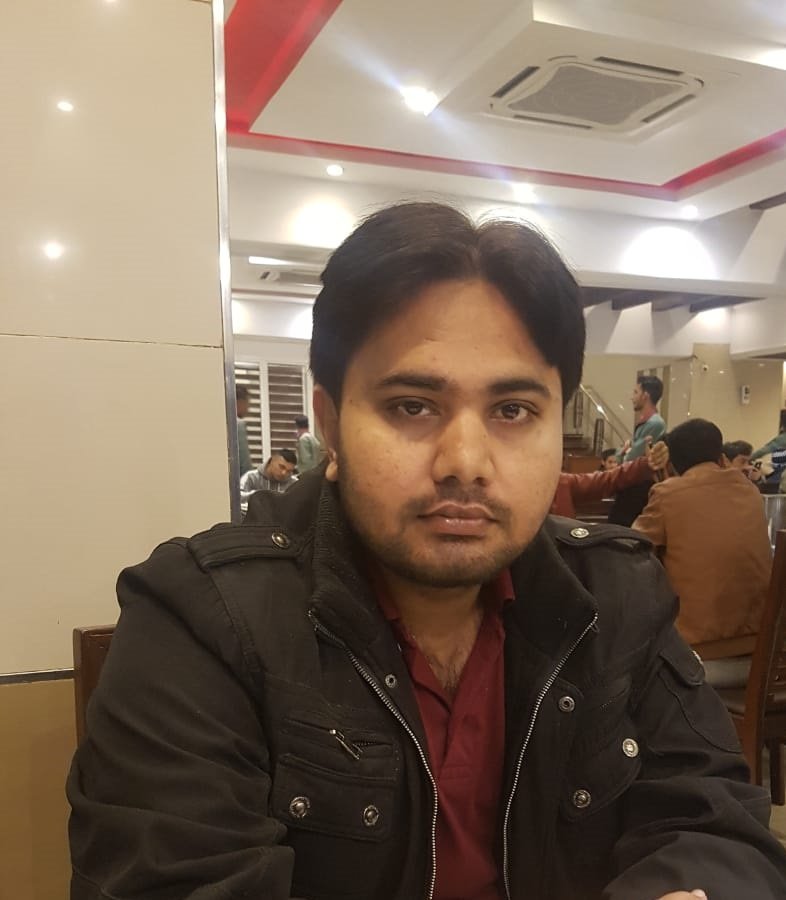 Arsalan Rauf is an entrepreneur, freelancer, creative writer, and also a fountainhead of Green Hat Expert. Additionally, he is also an eminent researcher of Blogging, SEO, Internet Marketing, Social Media, premium accounts tips and tricks, etc.