Grammarly Vs Prepostseo – Which One is Better
It is definitely not an easy task to pick a grammar checking tool. The moment you search online, a storm of options blasts on your screen. It is humanly not possible to even go through half of the list. Secondly, trusting sub-standard applications can be a problem because the tool may not check all possible errors. For any kind of writing submission including blogs, articles research papers, a quality grammar checking application is very much necessary. Submitting erroneous content not only creates a negative impression in the mind of the reader. We can take the example of blogging. Most online surfers have preferred blogs and like going through interesting posts. However, to make sure that people do not deviate away, it is important to provide grammatically correct content.
To accomplish this task without any hiccups, using the best grammar checkers is the key. The top two tools that fall in this category and Prepostseo grammar checker and Grammarly. People do compare them to see which one is better and several constituents are considered in this regard.
The Comparative Analysis and Contrast
Let us have a quick look at the factors on the basis of which these tools are compared.
Free / Paid Access
Can I afford to use this grammar checking application? If you are purchasing something, this query would automatically pop up in your conscious. If you talk about Prepostseo, it is a 100% free tool and all features are offered to the users without any charges. There are no restrictions on the frequency of usage or the number of words that can be checked. This simply means that the size of your pocket does not make any difference. Students who want to check their assignments, presentation material, project reports or other submission find it quite useful.
Grammarly, on the other hand, has both versions for users. There is a free version that covers a decent set of features but not all of them. For students, it does meet the requirements but when you talk about professional writers, a lot more is needed. Hence, the paid version proves to be more suitable for them as it covers the top of the line checking parameters.
Correction suggestions and vocabulary
It is obviously important to know which grammatical errors reside in the content. However, correcting them is a completely different task. What if you don't have any idea about the rectification? Both these tools give relevant suggestions so that the user does not have to go into comprehensive brainstorming.
Let us see an example to see how this works. Suppose that you have written the following sentence.
"I has this gaming console an year ago"
It can be seen that "has" is not the correct tense in this sentence because it is drafted in the past. Hence, instead of "has", you need to use "had" to rectify the error. You would only be able to make this correction if you have enough knowledge of tenses. Both of these tools offer suggestions for each highlighted error. You only have to "right click" and accept the change. It can be a tough ask for anyone to mentally determine a grammatical improvement.
Grammatical areas covered
While preparing the content of any type, several types of mistakes are made by writers. Some of them are related to tenses, paragraph formatting, punctuation, synonyms, spellings and word redundancy. A good grammar checker should have the ability to identify all possible errors. Any mistake irrespective of its category would give the impression that the content has not been well written.
In this area, both of these tools are equal. They identify all kinds of mistakes and writers can be relaxed that nothing has been ignored. Professional writers afford to produce content with grammatical errors as concerns are raised on their credibility. People stop trusting what they have written. If a writer is not 100% careful about producing grammatically correct content, how can he provide legitimate facts to readers?
Both these tools work well for content writers who have to produce quality material regularly. As all areas are covered, they do not have to go through any part manually after the check has been completed. This is an additional task that has to be performed if the tool being used is not trustworthy. However, you can count on both these tools. Once either of them shows that there are no mistakes, submit the content without any second thoughts.
User experience and ease of use
User experience is not a factor restricted to grammar checkers only. It is an important aspect irrespective of the type of tool you are using. People do not think for a second and search for alternatives if the interface is tough or unclear.
Both these grammar checking applications come up with an easy set of controls. You only have to upload / paste the content after which the tool runs through it. All errors made are highlighted. Once the cycle has been completed, the user needs to examine each error and correct it. In an overall way, the process is incredibly simple and short.
Neither of these tools requires the users to be tech experts. Grammar checkers are mainly meant for people who have to produce content. Thus, they are more likely to have quality writing abilities than advanced computing skills. Both these tools are quite easy so you can pick any one of them.
User categories covered
Who needs a grammar checking tool? There is a never ending list because anyone who needs to check content will need it. The use is definitely not restricted to professional writers. For instance, people working in corporate industries need to prepare presentations, annual reports and memos. None of these submissions can be made without proofreading.
Both these tools are meant for all types of users. For instance, if you are an article writer, you can use one of them to correct errors after completing the writing tasks. These writing professionals work with deadlines which means submitting a certain task in the allotted time. They cannot opt for manual proofreading because the time consumption is a lot. Secondly, there is no assurance that all errors will be identified. These tools help in locating errors as well as correcting them.
Standard of performance
How would you rate a grammar checking application that takes several minutes to run through content and identify mistakes? It is obvious that you would not want to settle for it. The performance level of a grammar checker is determined on the basis of several parameters. One of them is the time needed to find errors.
Both these tools find grammatical errors in an optimum time span. On a maximum scale, the process is completed in one minute. This helps a lot when you are working with a short timeline. Students, in particular, are always running for time while working on daily assignments and detailed final year academic papers. They prefer proofreading tools that have a good time efficiency level. Neither of these tools disappoints in this case.
At times, proofreading tools get hung during the scanning process. This is something that causes immense irritation for the user. He has to re-run the tool and look at each error again. These two tools have been developed using high quality programming technologies so they have the robustness needed. Whether you are getting a 100-word paragraph checked or proofreading a 20000-word dissertation, the process will be completed smoothly in one go.
Level of efficiency offered
What is the prime purpose of using grammar checking tools? Why do people want to get the best soft wares for checking content? When you are working on a piece of content, it has to be proofread prior to delivery. Consider that you have to produce a blog with a timeline of one day. It is obvious that you cannot go ahead without grammar checking. A top notch editing tool with 100% efficiency will be required to meet this requirement
Both these applications offer complete accuracy to the users. Irrespective of the word count being checked, each error gets noticed and highlighted. There is no reason to use a tool even if it ignores one mistake. This is the problem with most substandard checking tools. They overlook mistakes and then writers have to face the ramifications. These grammar checking applications offer do not even ignore a single grammatical mistake which is why people prefer them.
Offering online access
What is the standard process of using soft wares and applications? To start with, users have to download the setup files and install them. This is only possible if the required technical knowledge is there. However, both these grammar checkers are online tools so there is no need to opt for any lengthy procedures.
Users can use either of them on using smartphones, tablets as well as computers. They run smoothly on each compatible device.
Time Span needed to perform grammar checks
Grammar checking / proofreading is a part of the overall writing process. A professional writer has to be sure that he covers this activity in the total time allotted. For instance, if you need to produce a detailed project report in one week, a large bulk of the time will be spent on fact finding. In the remaining span, you would have to proofread the content, paraphrase and perform all other remaining tasks.
The only way to meet timelines is by using a grammar checker that does not consume a lot of time. These tools come with the smallest checking time spans. Even if the content is lengthy, the scanning is done in less than a minute. For writers working on pressurizing submissions, this is a good alternative since their timelines are not risked.
Preference for professional writers
If you talk about users who use grammar checkers more than anyone else, it would be writers. These professionals need to proofread content for a wide range of tasks. An academic writer would need a quality tool to check research papers, dissertations and other academic papers. The progress level they produce does depend a lot on the grammar checker selected.
Both of these tools are equally preferred by professional writers. One of the prime reasons is that both of them indicate errors with complete accuracy. Writers do not have to double check the content before making the submission. Not using a good tool can create several problems including delayed content. This creates several issues including reduction of traffic rate. People who follow blogs expect new posts to be added on time. However, this does not mean that content can be published without proofreading.
Writers have equal preferences for both of them since they cover all areas needed. For instance, the interface is simple to adapt which is why a writing expert opts for either of them.
Conclusion
Selecting a good grammar checking application can always be tough. The reason being that a lot of them fall lower than expectations. Hence, it is always a better alternative to pick the top ones available rather than check applications that have trust problems.
If you talk about the two state of the art grammar checking tools, Prepostseo and Grammarly certainly top the list. They offer everything required to produce top notch content. To start with, you get suggestions for each highlighted error. In other words, there is no need to think about corrections and spend time for this purpose. Both these applications are used online so you only require a working internet connection. There is absolutely no need to download a list of basic soft wares and install them.
These applications work for all user profiles including writers, college students, social media professionals and business owners. Anyone who wishes to eliminate grammatical issues from the content can use one of these tools. You do not have to pay any money to use either of them since usage is 100% free. Hence, as a result, students opt for these applications as they do not exert any financial burden.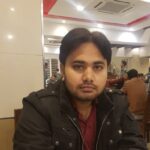 Arsalan Rauf is an entrepreneur, freelancer, creative writer, and also a fountainhead of Green Hat Expert. Additionally, he is also an eminent researcher of Blogging, SEO, Internet Marketing, Social Media, premium accounts tips and tricks, etc.